When you truly want to run something different? Race the trucks.
Scalextric entered the truck racing scene a couple of years ago with these generic "super-resistant" models. Basically this means a no-frills model that isn't exactly a 1:1 prototype match. However, they are very close to the real deal and many enthusiasts appreciate the very low entry price.
I am not much of a racing truck fan, but I am a hopeless GULF racing scheme fan. As soon as this truck arrived at my dealer, in the cart it went.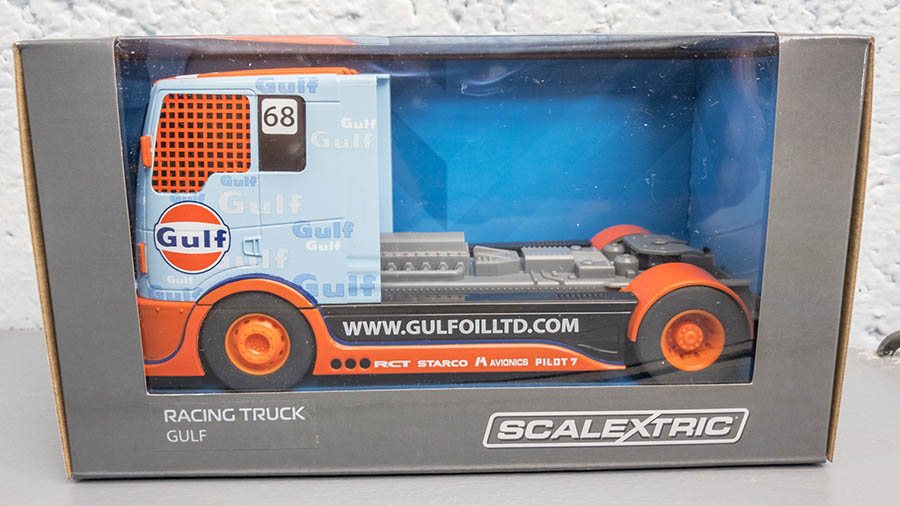 These super resistant models do not come in standard cases, rather simple cardboard. That is just fine by me. I'm not a shelf queen collector and if it helps keep this price point low, I am all for it.
Quick Data
Height – 80 MM
Length – 170 MM
Width – 72 MM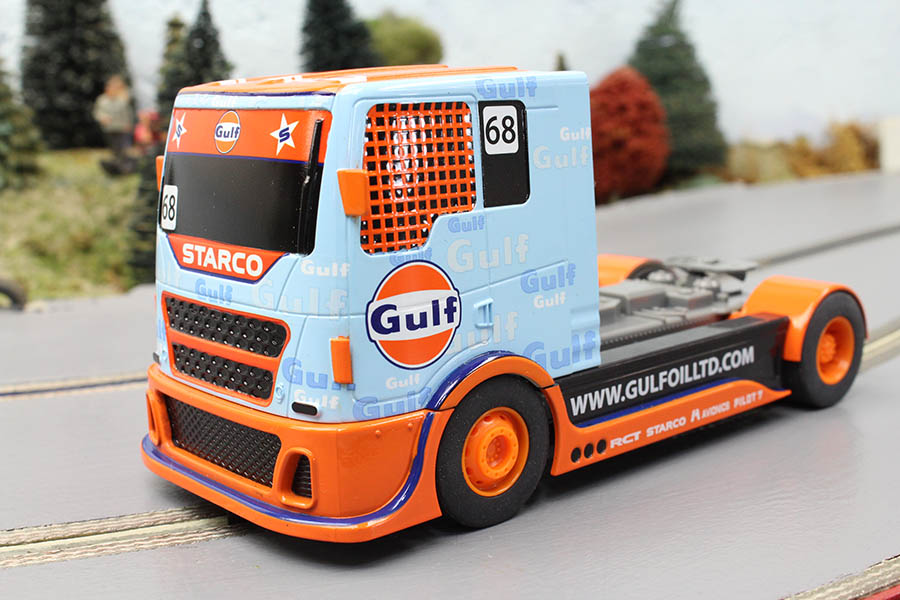 Overall the artwork is well done. As  GULF fan, I just want it to look reasonably executed and Scalextric accomplishes that for me.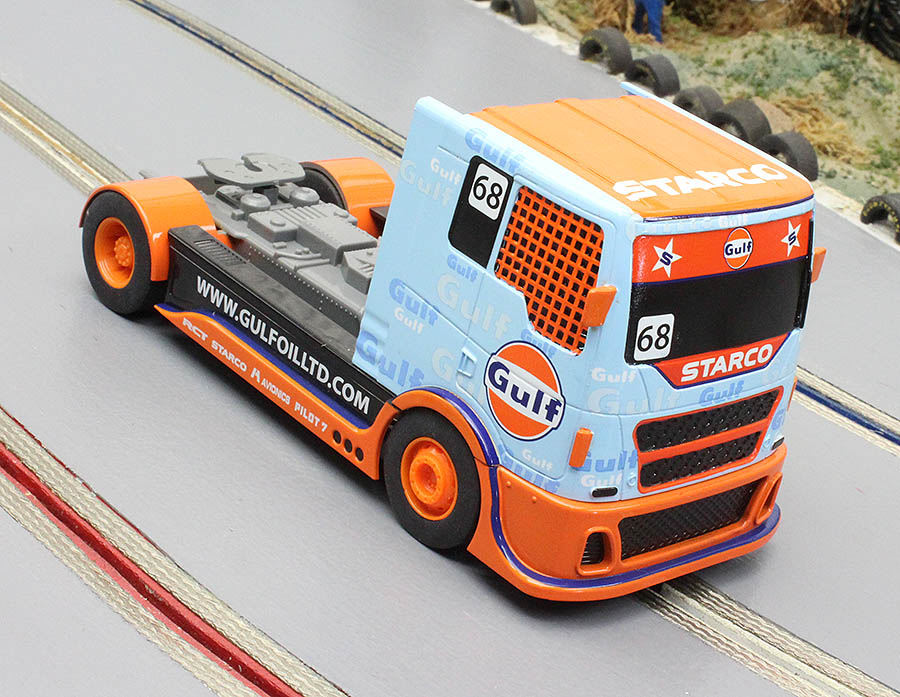 The models in the super-resistant line are perfect for beginners and younger drivers. Low cost/High Durability. That doesn't mean none of the veteran enthusiasts won't appreciate them, we do. Sometimes it is very convenient to have models like this when guests arrive. Go ahead…race'em!
Beat them, bang them…have fun. Meanwhile my more delicate models stay safely hidden.