1/32 Slot.it Audi R18 Ultra No. 4 – 3rd Le Mans 2012 #CA38a
I suppose I am more of an "old school" enthusiast and mostly enjoy the sight of the classics come race day. However, there are those times when a modern Le Mans Prototype car is just the ticket for an afternoon of fun trackside.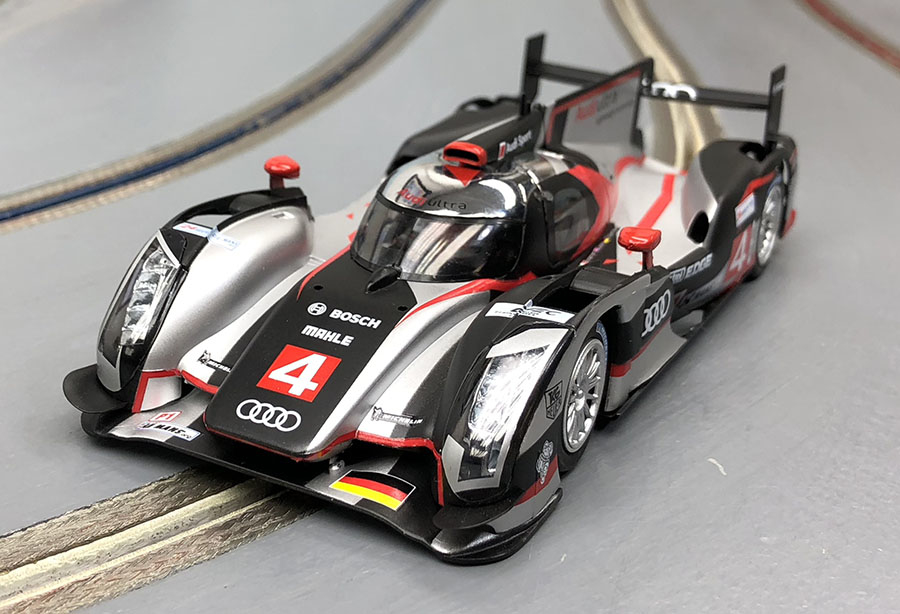 And for my own personal taste nothing beats the value of a Slot.it LMP.  Consistently a well balanced and smooth running slot car that doesn't break the bank.
Markings and overall finish are just fine to my eyes. They usually are with Slot.it. New body changes here compared to first release but the chassis is the same.
It is also 4WD compatible. So you could build it up like the E-Tron Quattro Shown Here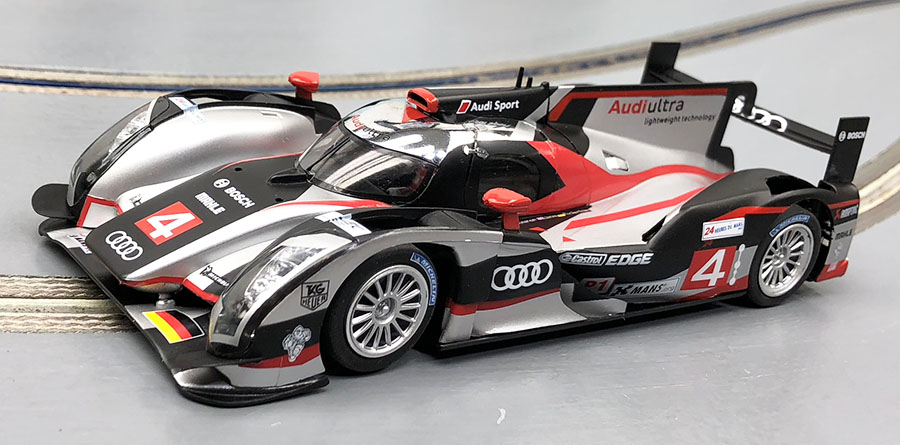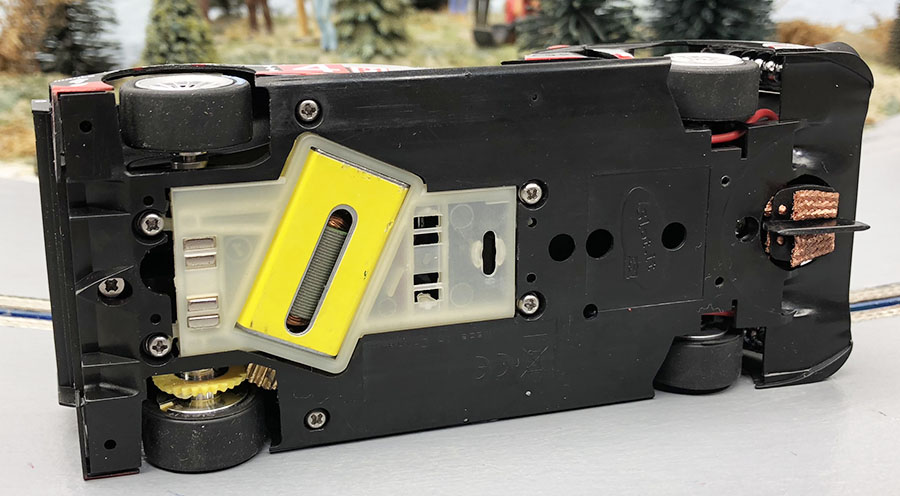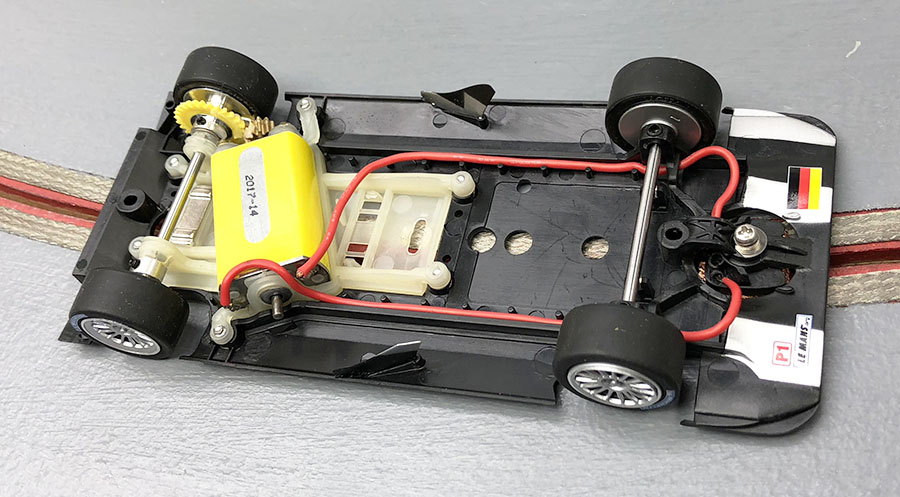 You might say that a car like this is almost wasted on a simple home racer like myself. This a good example of competition grade gear and in the hands of the skilled racer, it's a major contender on race day.
Well I'm no skilled racer to be sure. But these models show their worth regardless. Sometimes I do not WANT to rebuild a car just to enjoy some laps. It's nice to just take a car from the case, slip on some tires and GO. That is basically all I had to do and happy for it.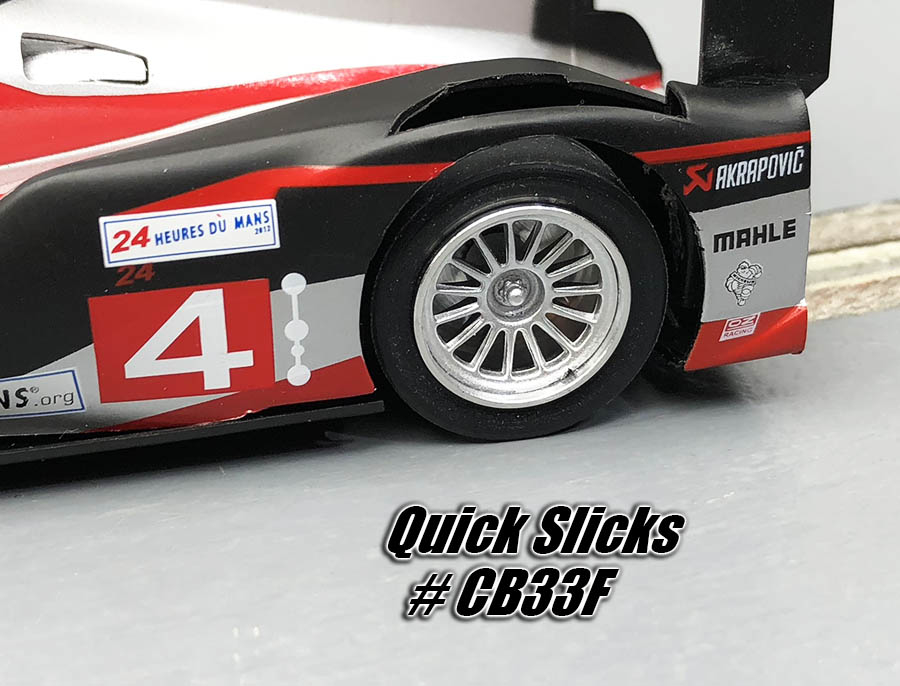 So there you have it.  Just a smooth running car and I'm not going through a lot of the advanced tuning that many competition enthusiasts do.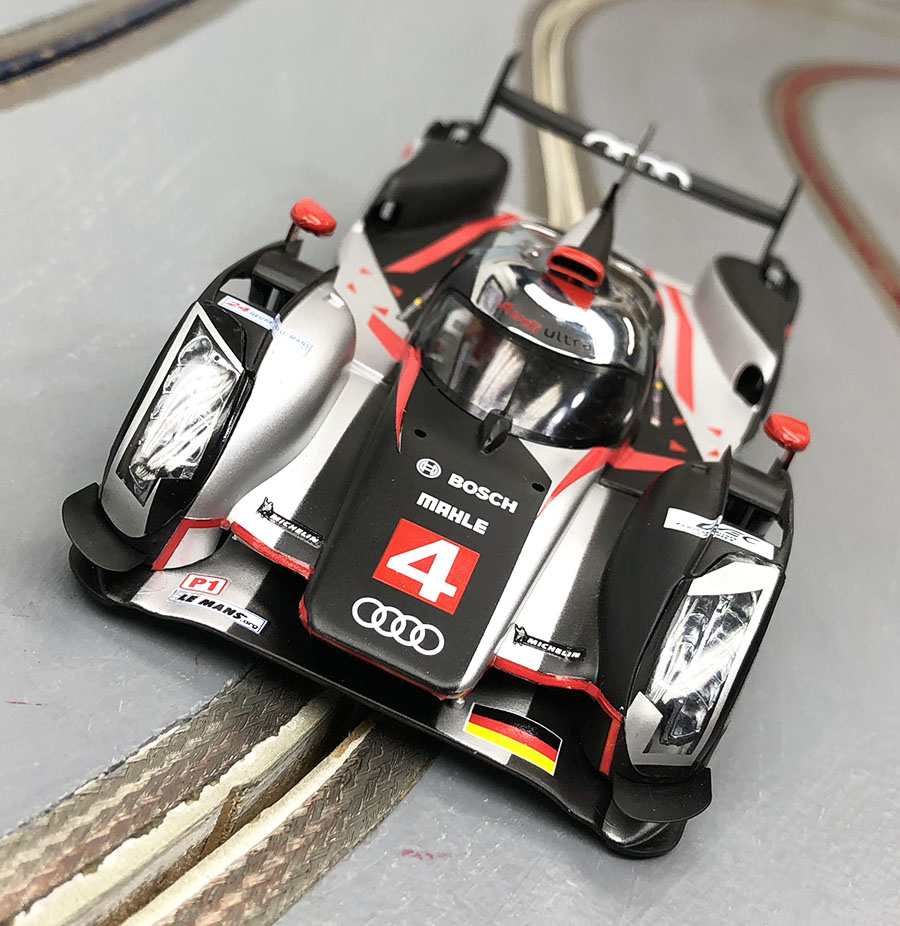 One more modern LMP in the line up for Slot.it. Fans of the series should be pretty pleased and impressed overall.
-Harry
Sponsored by Scalextric/Hornby Hobbies USA