1/32 Scale Scalextric Aston Martin Vantage GT3 #C3856
Australian GT Championship 2013 – Darrell Lee NO. 7 (Tony Quinn Driver)
This is not a new mold by any means, but it is my first Scalextric version of this car. Since I am not really a huge fan of modern GT in any class, these cars just seem to take a back seat (ahem) to other releases. 
But my recent collection of them are growing and it made sense to add it. This car still maintains the sidewinder chassis design rather than the new inline approach Scalextric has been taking with newer releases. This might be good or bad depending on your personal taste. For my track, the motor configuration is not really a factor.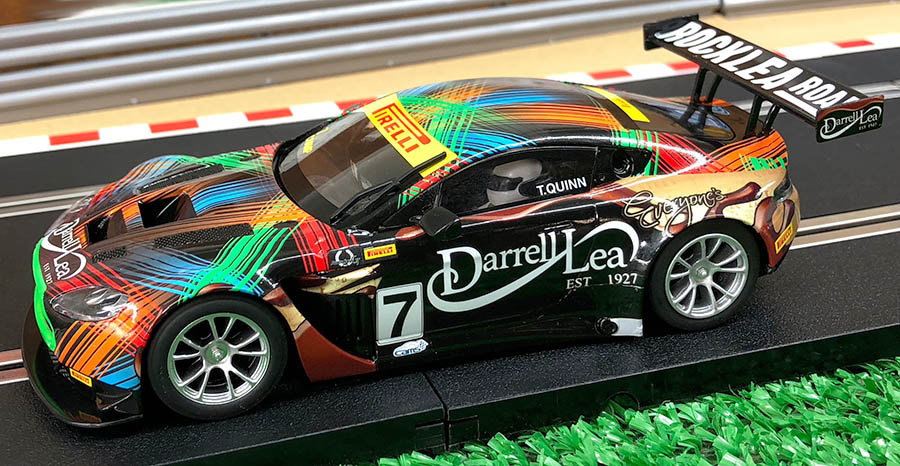 On the outside the car is well done and is a very close match to the prototype. These are not tampo stamped markings, this a decal type method that Scalextric calls "water labeling" and it does the job. Especially on models that the designs would be extremely difficult, if not impossible to accomplish with traditional Tampo stamping.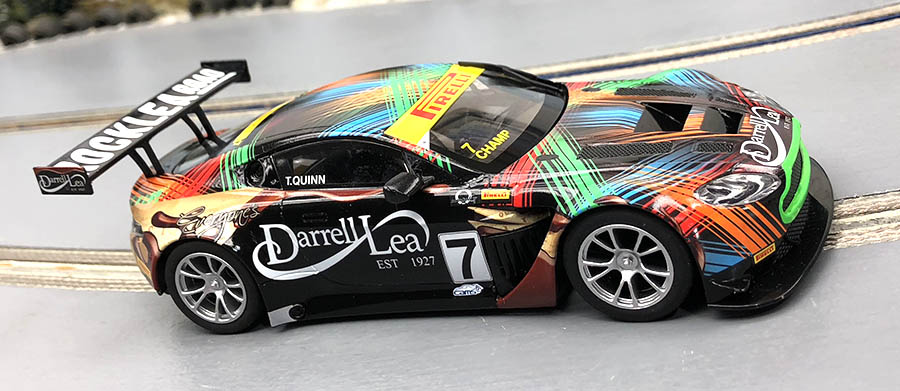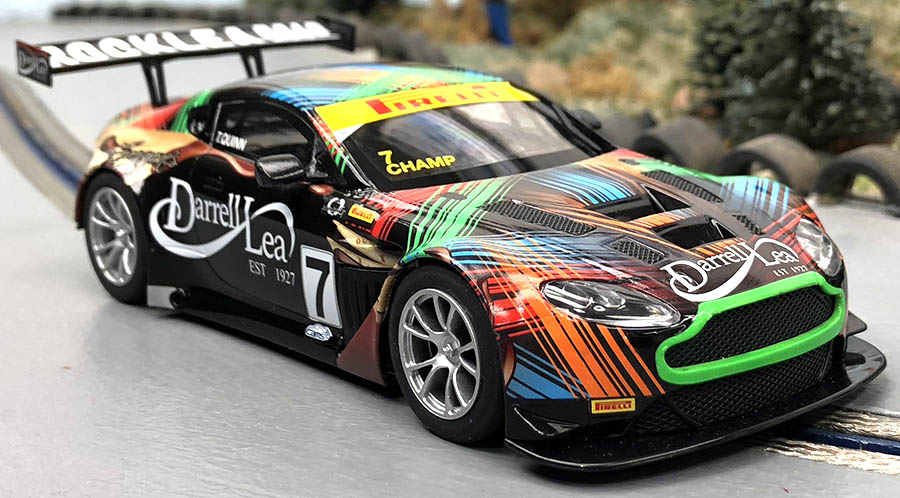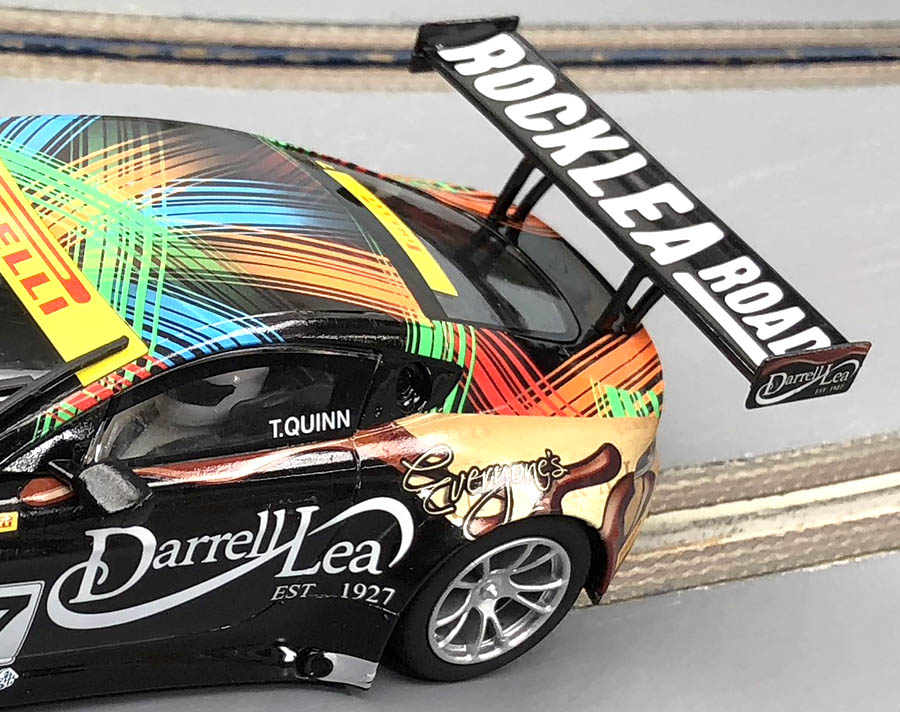 The outside looks fine for my hobby dollar. It is one wild scheme to produce and any fans of the 1:1 car should be pleased. Nothing is ever perfect, so only you can decide. For me? Yeah, I like it and it will be raced.
That wing is a big one and not surprisingly it won't take a lot of hard knocks before breaking. But that is just the chance you take in or hobby when we want scale appearance. Hopefully it can last a while even in my hands!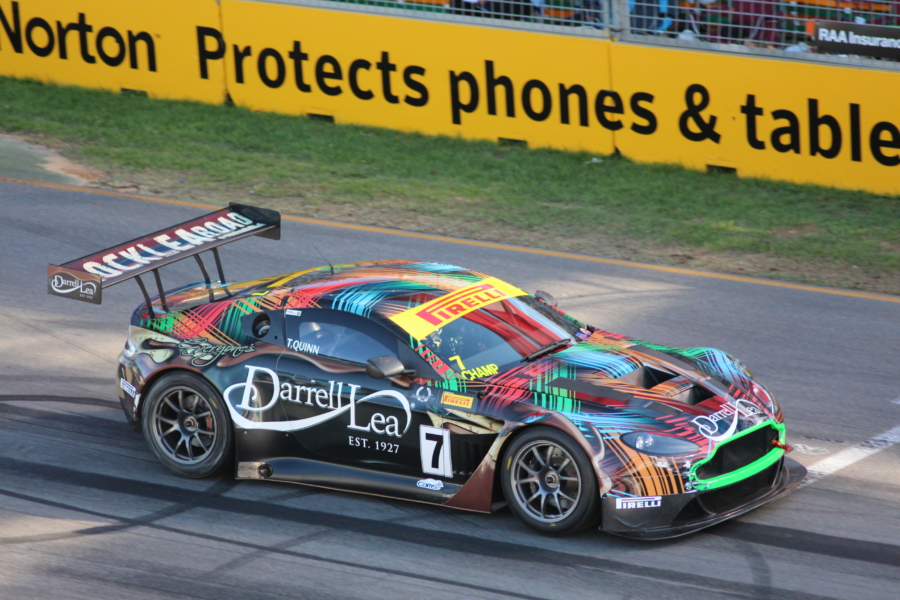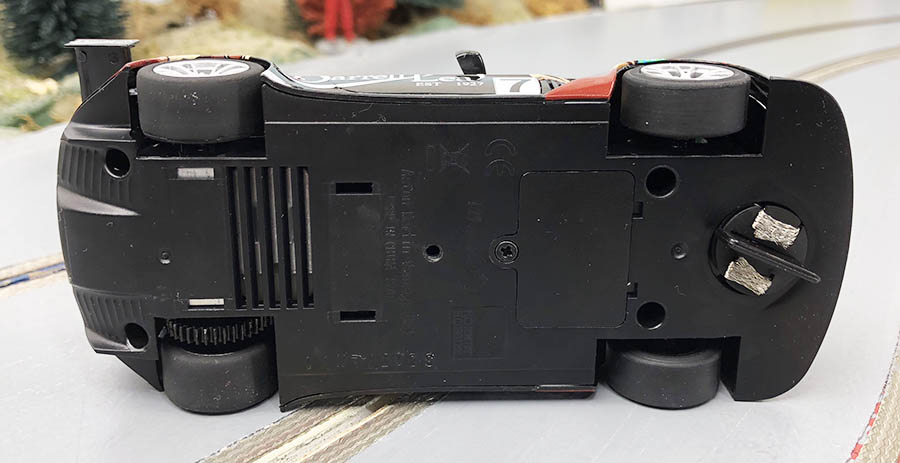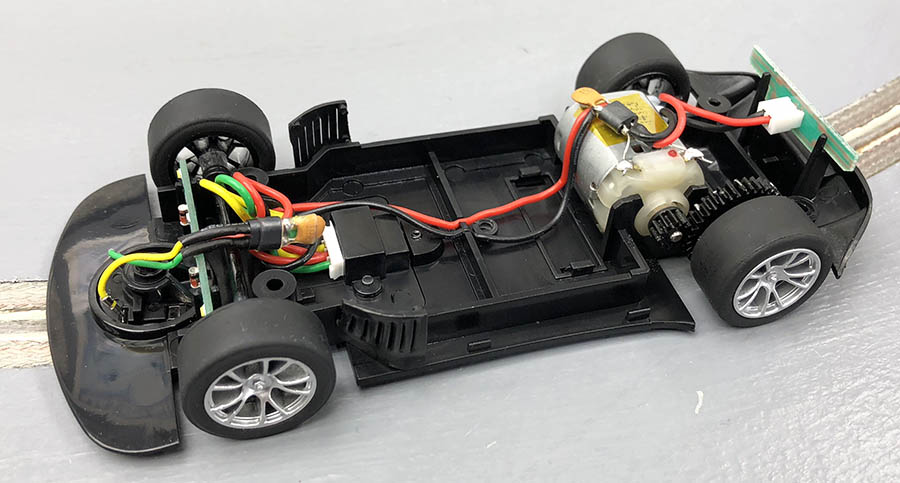 As we mentioned, it is still the sidewinder configuration with standard bar magnet behind the motor. Digital plug and play for the Scalextric system and solid front axle configuration. And additional/alternative magnet pocket is seen in front of the motor.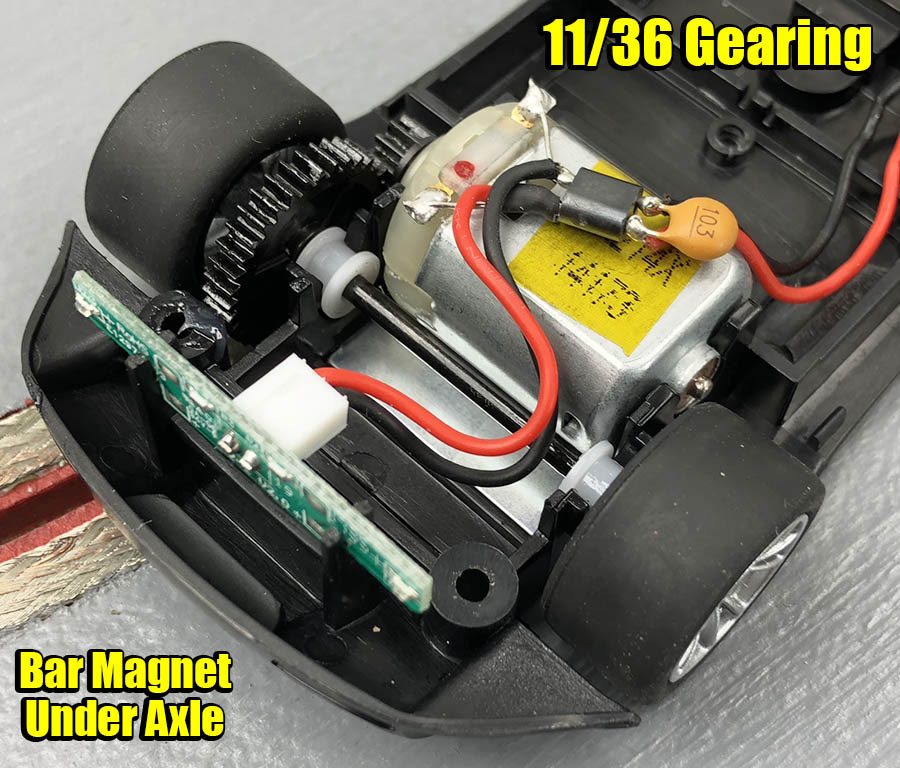 Standard gear ratio here. There is a bit of side to side freeplay in the rear axle. And some freeplay in the bushing to axle fit. But very common on all these models. Not a deal breaker for myself or the tuners I race with.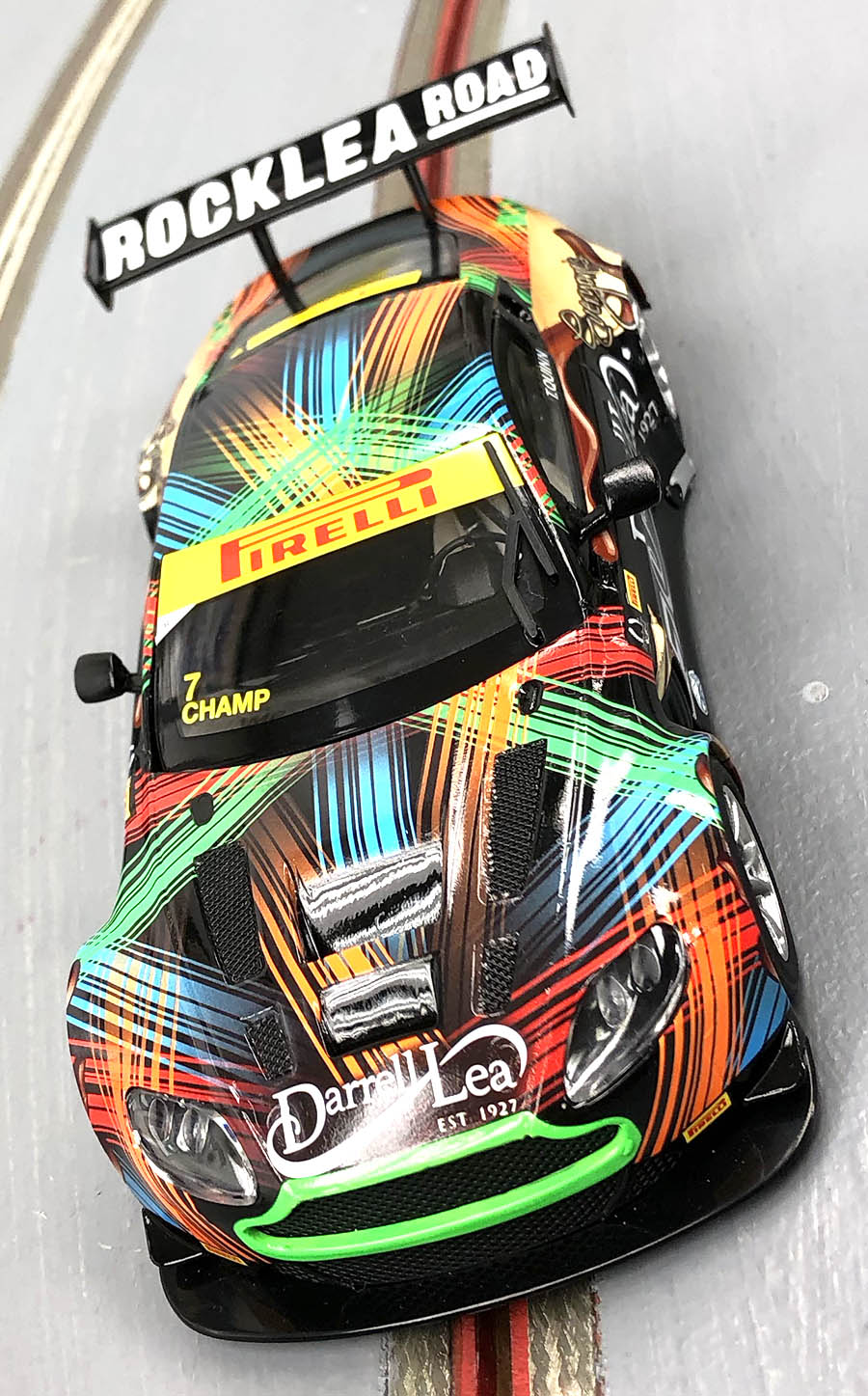 Out of the box in runs fairly well, especially on plastic track with magnet in place. The working front and rear lights adds some visual appeal if you appreciate them.  Just as it is, it's a decent slot car for a fair price and would compliment any modern GT collection.
However…