This series from Scalextric has delivered some very challenging action on our home track. The first classic BMW E30 M3 and the 125 proved these new inline models were easily tuned and had the potential to become quite an interesting series if we added a few more.
Enter the VW Passat and MG6.
Both of these models represent 2016 teams from the BTCC.  And looking at prototype photos indicates Scalextric has done an excellent job capturing them in our scale.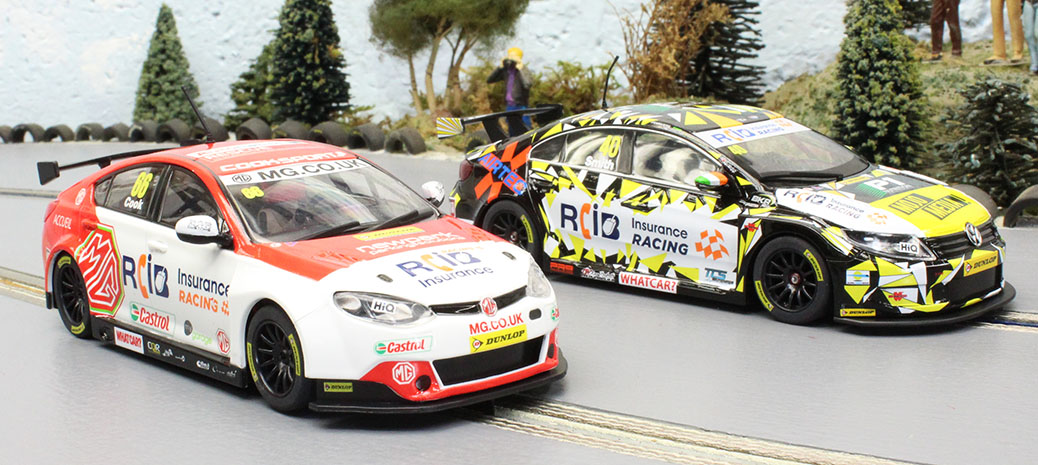 Of course neither of these cars will inspire all of you, especially on this side of the big pond. 4 door sedans are just not the most appealing style and the series being based in the UK. Regardless of that, I have to give high marks to Scalextric on the execution. And to be very honest, there are plenty of slot cars we enjoy that we never heard of until someone released it in 1/32nd scale.