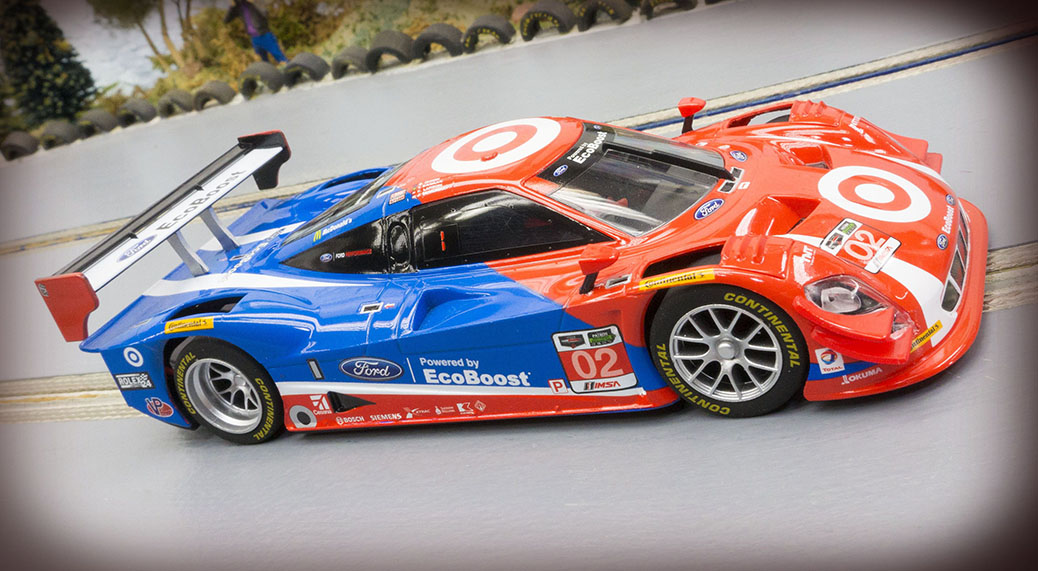 The Daytona Prototype series seemed like an odd choice for Scalextric to choose. This series is not the most popular, but there are those that follow it with a passion and having a new player in scale is a welcome sight.
One reason for the lack of a large fan club is most people simply do not like the look of the cars. And I cannot argue that because they certainly have a very unique shape. Just one of those types of cars that either you like or you don't with no middle ground.
If you are not up to speed (ahem) on this series, here is an interesting overview. With the series going through a dramatic change for 2017, this mold by Scalextric will have limited liveries to produce, but with some creativity I can see it lasting for quite awhile.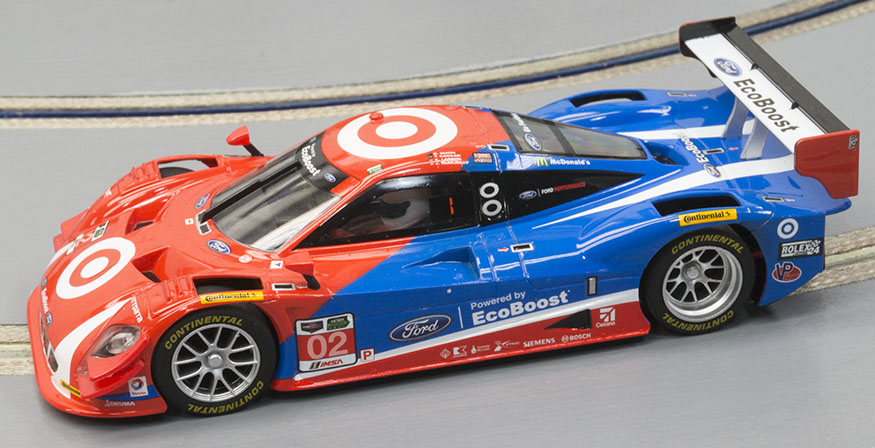 This car represents the "Gen3" series of DP cars and the last of the series as we know it. As it is Scalextric did a fair job in 1/32nd scale. Nothing is ever perfect of course, but a clean and acceptable job all around for my eyes.
Quick Data
Height – 34 MM (36 MM @ Rear Wing)
Length – 145.5 MM
Width – 61.75 MM
Wheel Base – 87 MM
Weight – 74.8 Grams