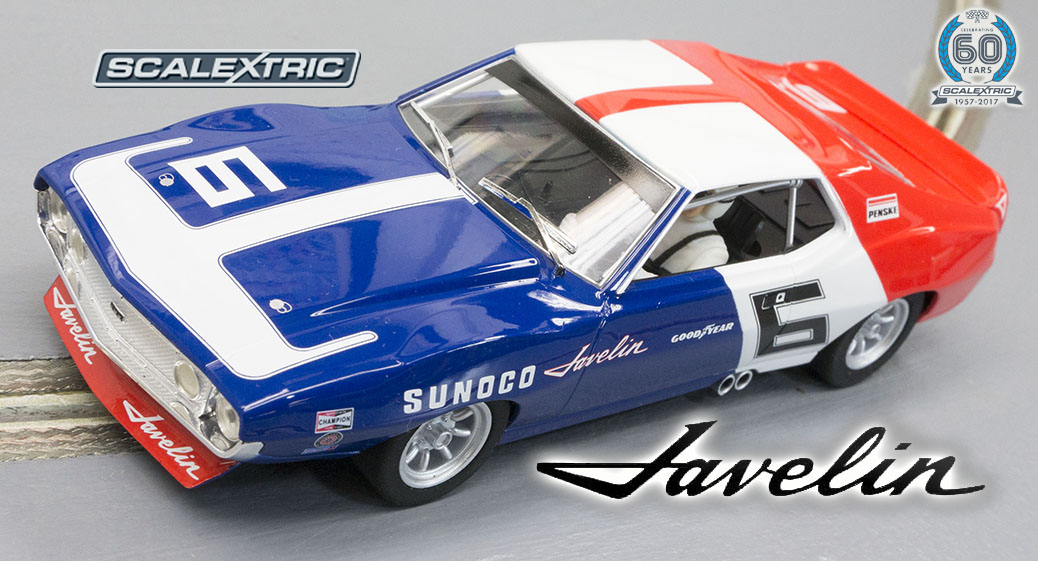 Scalextric 1/32nd Scale Javelin – 1971 Mark Donohue #C3731
Slot Car of The Year? In March? This could be true given all the buzz about this release. It's easily the car of the year for Scalextric on this side of the pond and it is finally time to take a closer look.
How many years have we been waiting for this one? Since the day the first Mustang arrived in my shop back in early 2002, the pleas for this Javelin were heard. There have been many molds done over this time period but very few match the popularity of this one.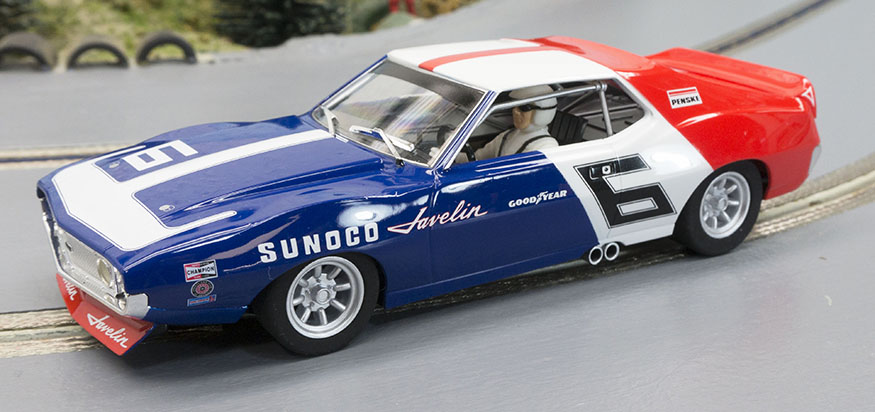 I'll just let the photos speak for themselves. Overall I think Scalextric did a decent job of producing this in 1/32nd scale.
Quick Data
Height – 39.50 MM
Length – 151.5 MM
Width – 58 MM
Wheel Base – 87 MM
Weight – 72.2 Grams
By the numbers this car is VERY close to scale. It is slightly narrow but not enough to bother me.
This car is historic in so many ways. The dominance it had in the 1971 Trans-Am series was impressive to say the least. That year was called a "steamroller" with Mark Donohue at the wheel. He won seven races, including six straight, in this AMC Javelin. Donohue easily won the Drivers' Championship along with AMC claiming the hands-down winner among the manufacturers.
Here is my video review.