This series from Scalextric has delivered some very challenging action on our home track. The first classic BMW E30 M3 and the 125 proved these new inline models were easily tuned and had the potential to become quite an interesting series if we added a few more.
Enter the VW Passat and MG6.
Both of these models represent 2016 teams from the BTCC.  And looking at prototype photos indicates Scalextric has done an excellent job capturing them in our scale.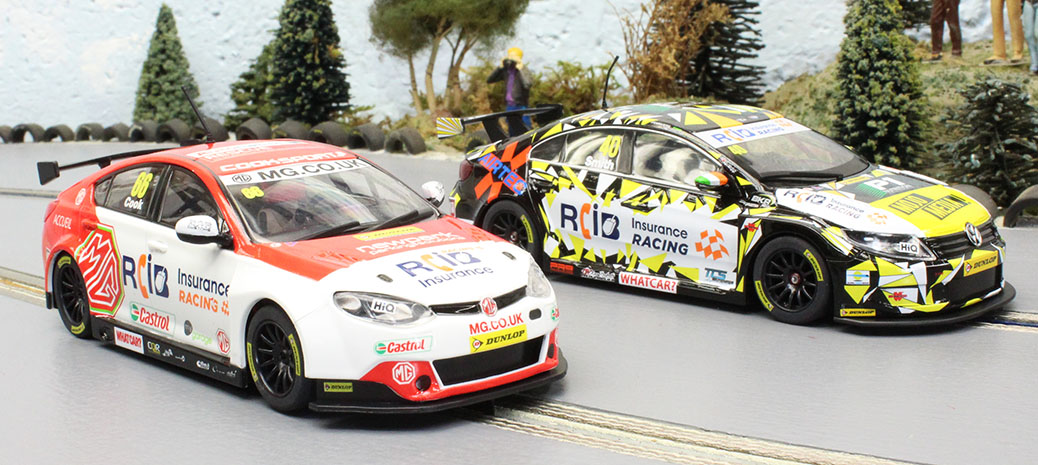 Of course neither of these cars will inspire all of you, especially on this side of the big pond. 4 door sedans are just not the most appealing style and the series being based in the UK. Regardless of that, I have to give high marks to Scalextric on the execution. And to be very honest, there are plenty of slot cars we enjoy that we never heard of until someone released it in 1/32nd scale.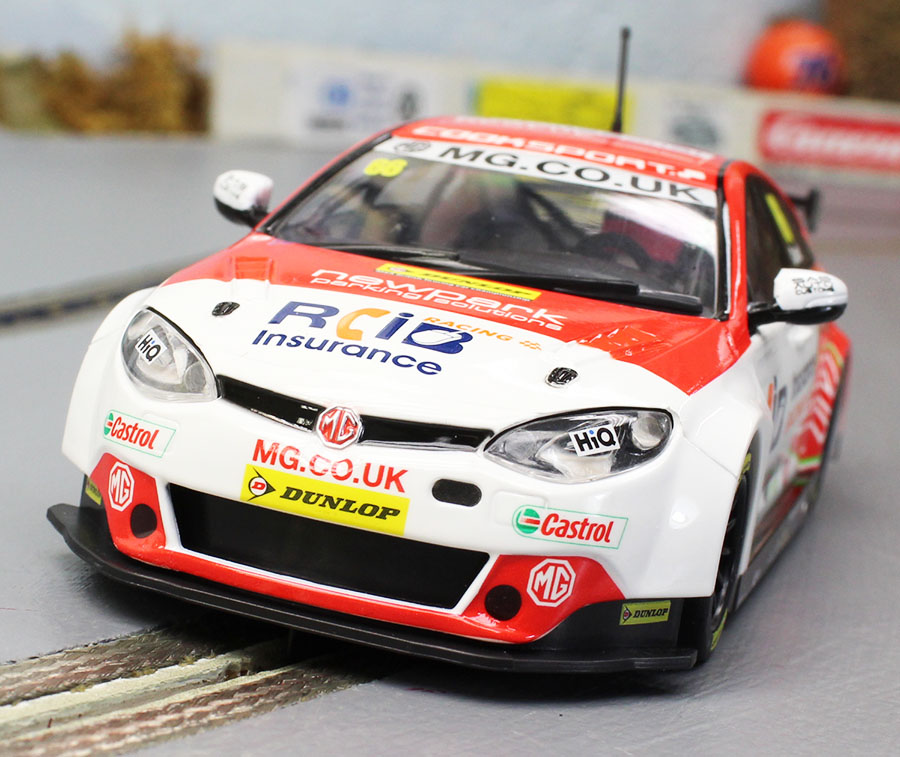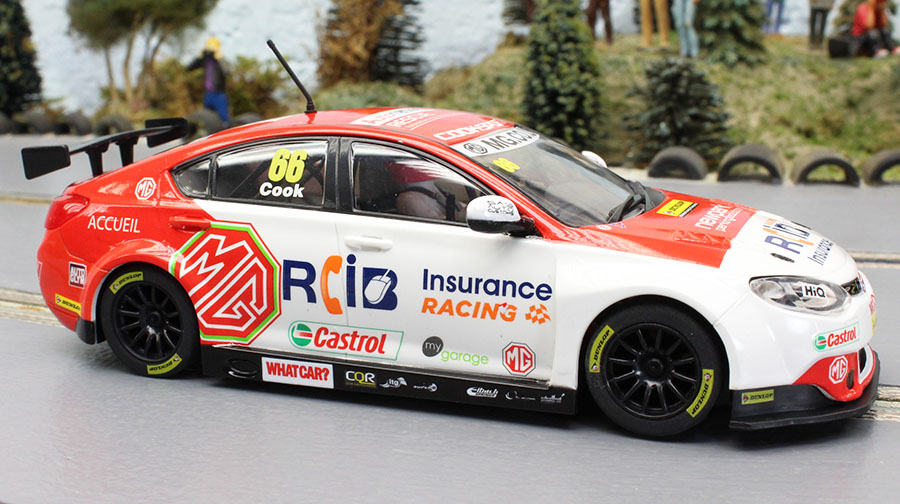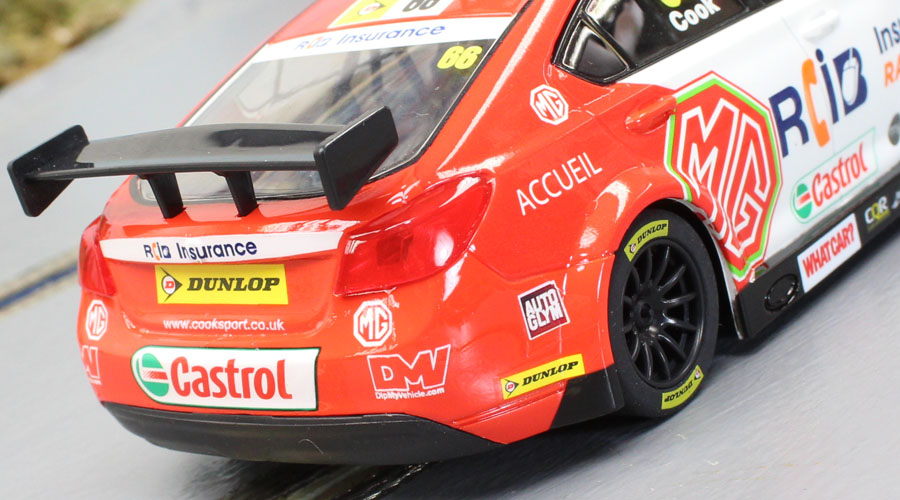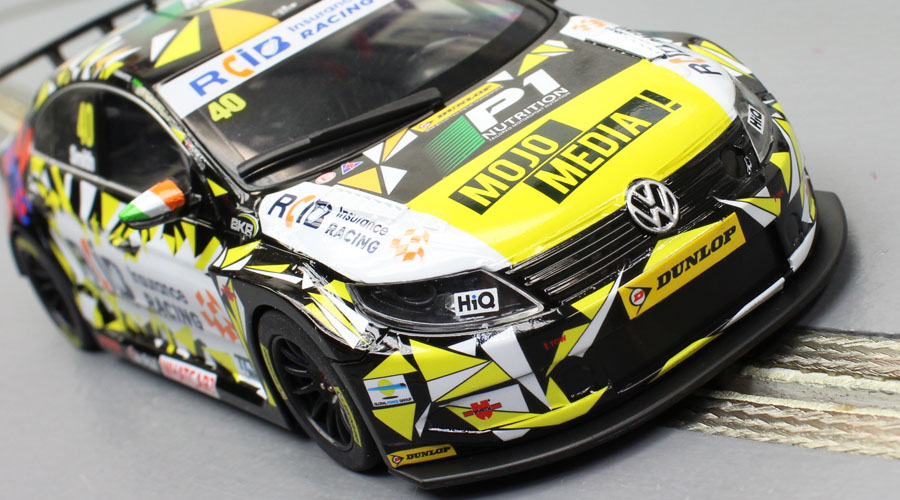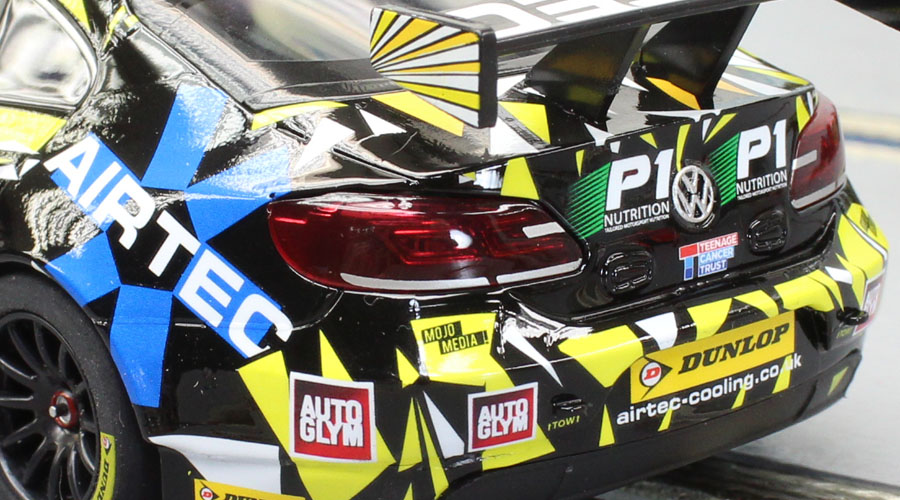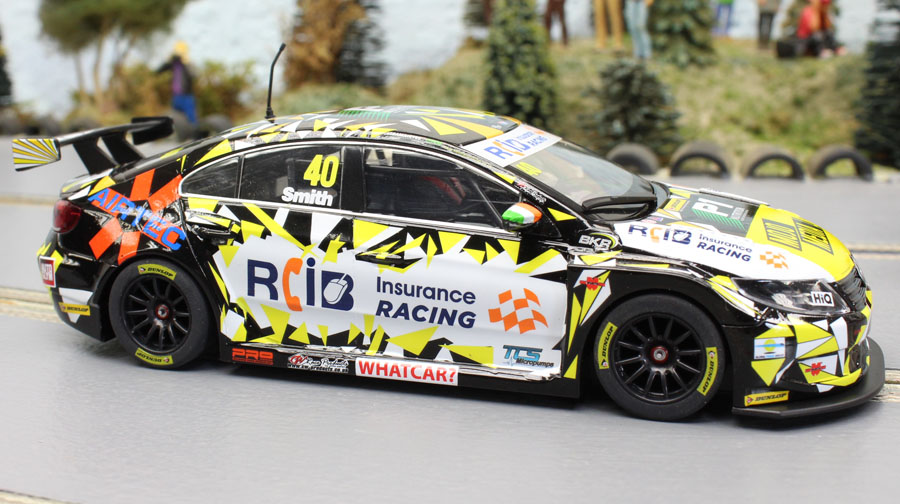 The cars on the outside are well done and the appear to have some very similar traits. I decided to take a few measurements to see just how closely they match up on paper.
Out of the box these cars ran just fine on our wood track. They are not made for our kind of track, but they showed potential. Since I have tuned the two previous models to suit my taste, I just took these models straight to the bench to get started.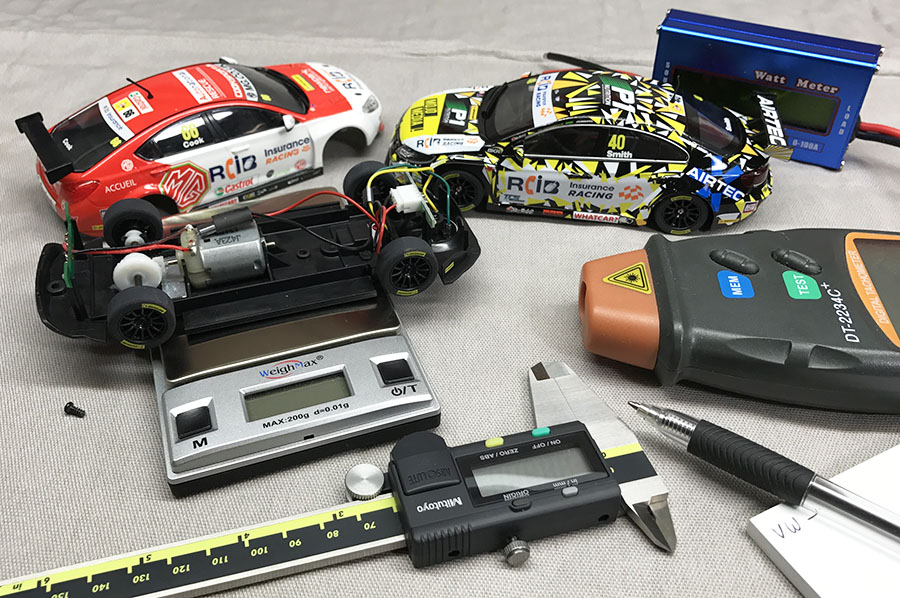 | | | | | | | |
| --- | --- | --- | --- | --- | --- | --- |
| Model | Wheelbase | Weight | Width | Length | Height | Motor RPM |
| VW | 85mm | 80g | 60mm | 153.50mm | 43mm | 21,500 @ 12VDC |
| MG | 85mm | 82g | 59mm | 146mm | 42mm | 21,500 @ 12 VDC |
***With lead added 90g for each model***
As you can see, they are very close.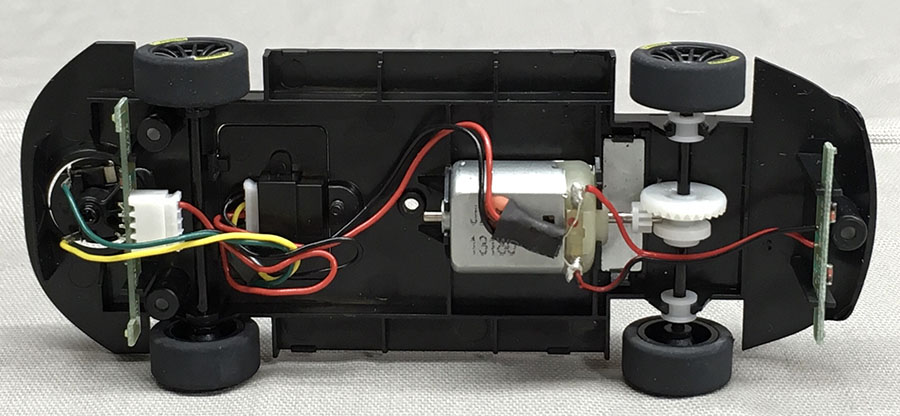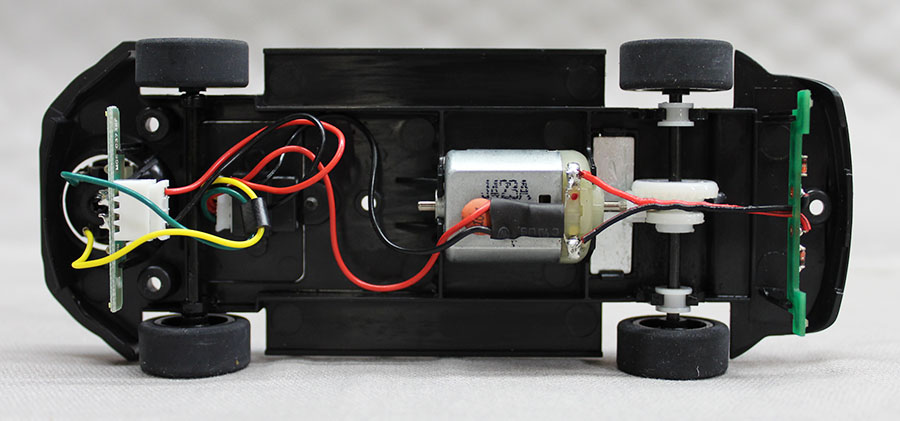 Each model is inline with standard 9/27 gearing.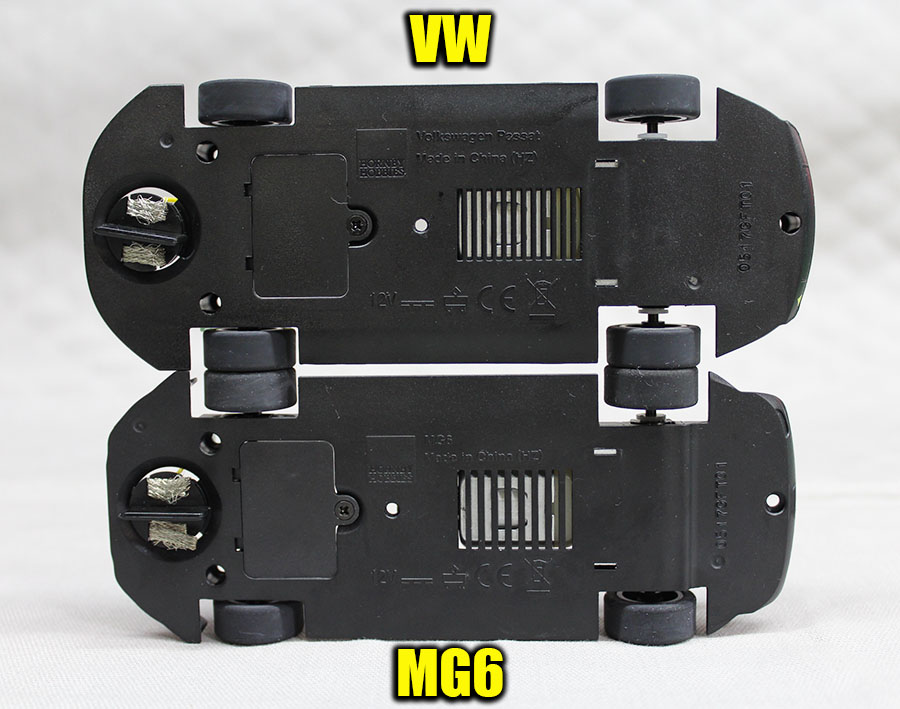 For this match up I am using different blends of tires. Just for fun really as they both perform extremely well on our track surface.
Paul Gage for urethane and Quick Slicks for silicone.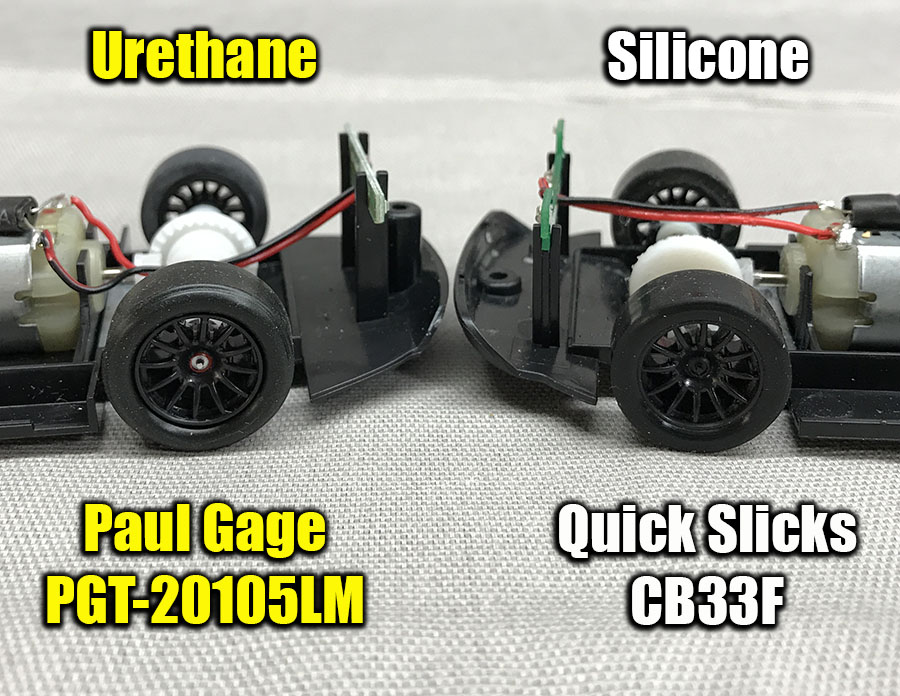 Both wheels are the same size so it just makes these models even closer and easier to tune. The PG tires are slightly larger diameter, but they will get sanded on the Razor to bring them close to the correct size.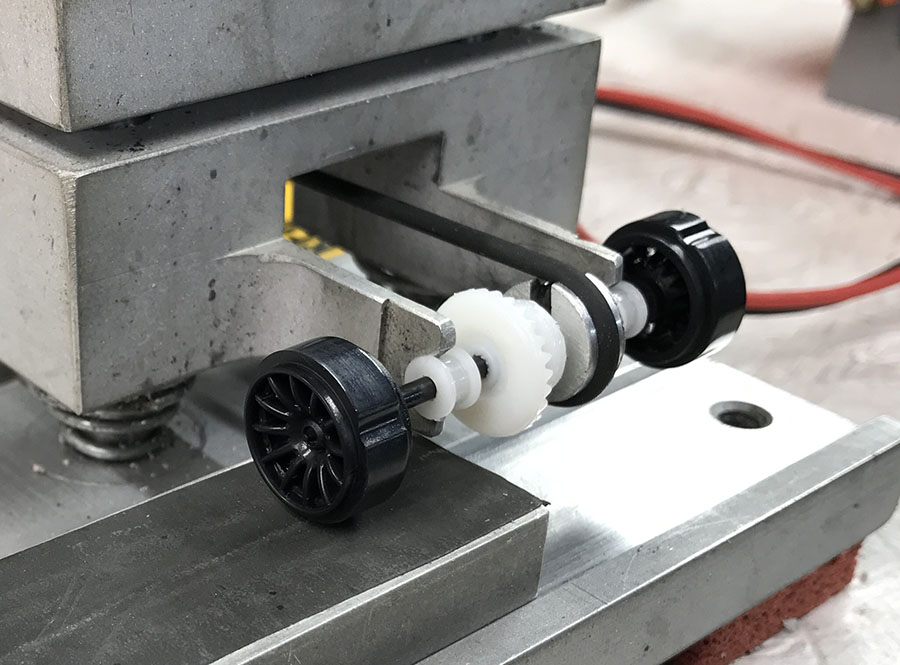 My goal is to tune these models using as much of the STOCK model as possible. This means I will be keeping the stock wheel sets/axles/gears.
So mounting them up in my Tire Razor machine was step one to true them up a bit. Once the wheels were finished, I installed the tires. The silicones do not sand but I did true the PG urethane. The Quick Slicks fit these wheels very well.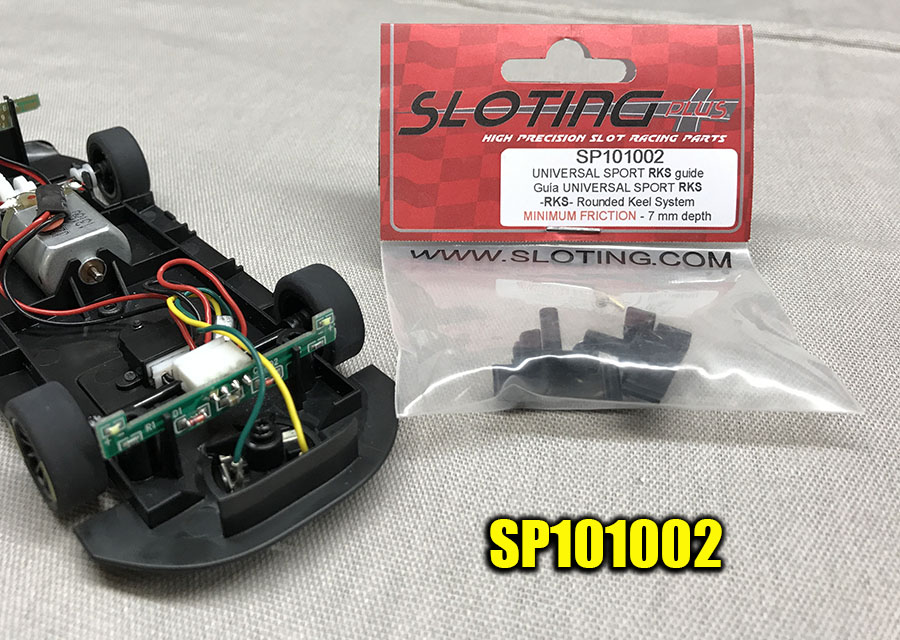 One item I will change is the front guide. Although the stock functions, I just don't care for how loose the guide plate is and that I want to remove the excess freeplay the stock mount has overall. A slightly larger guide blade also helps the performance.

I used the new CG Slotcars 3D adaptor. The 3/2nd thickness is what I needed for the correct height. I used CA (super glue) to secure it.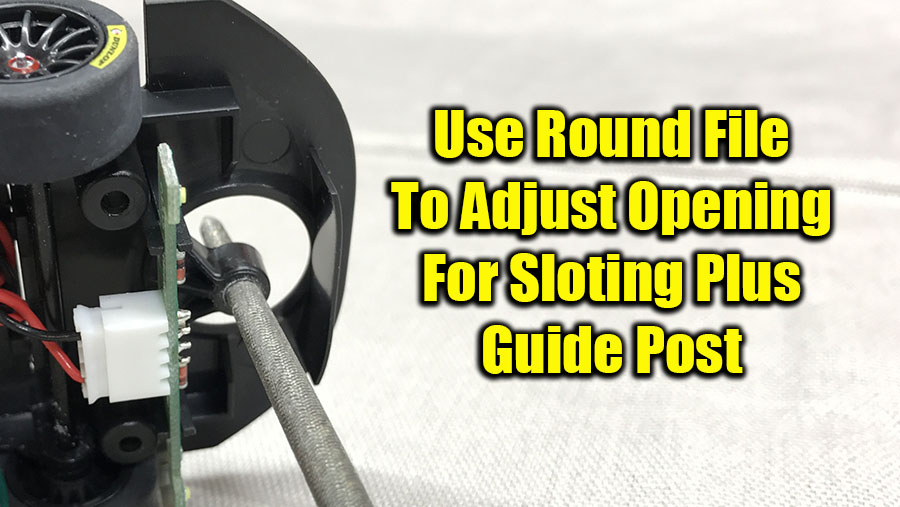 Different guides have slightly different post diameters. The easiest way to adjust the original chassis is with a round file. Just file and test fit as you go.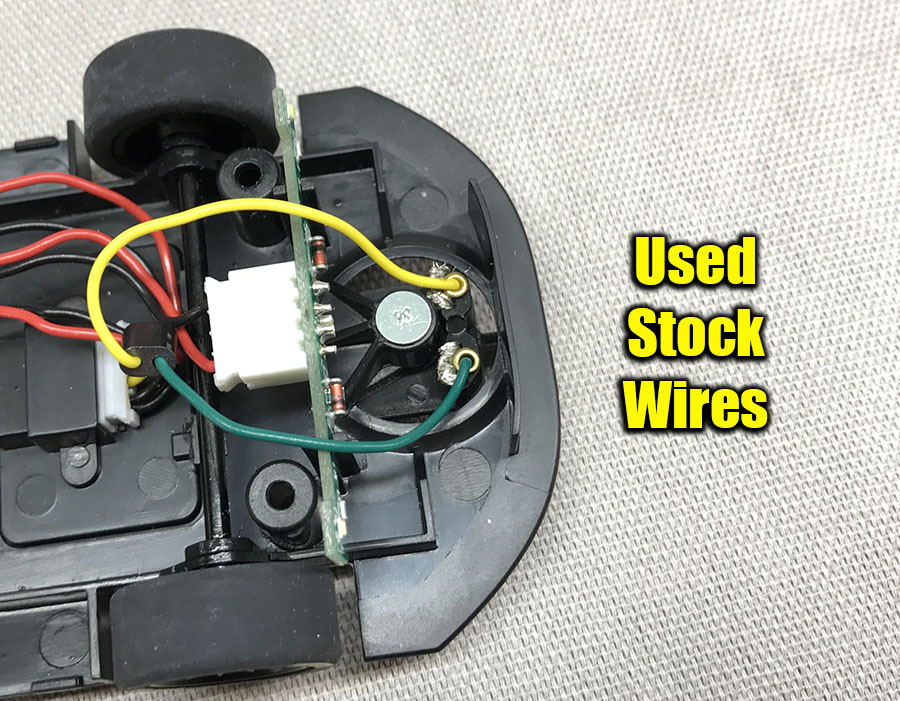 I used the stock wires as they work well enough and eliminates the need for any soldering/wire modifications.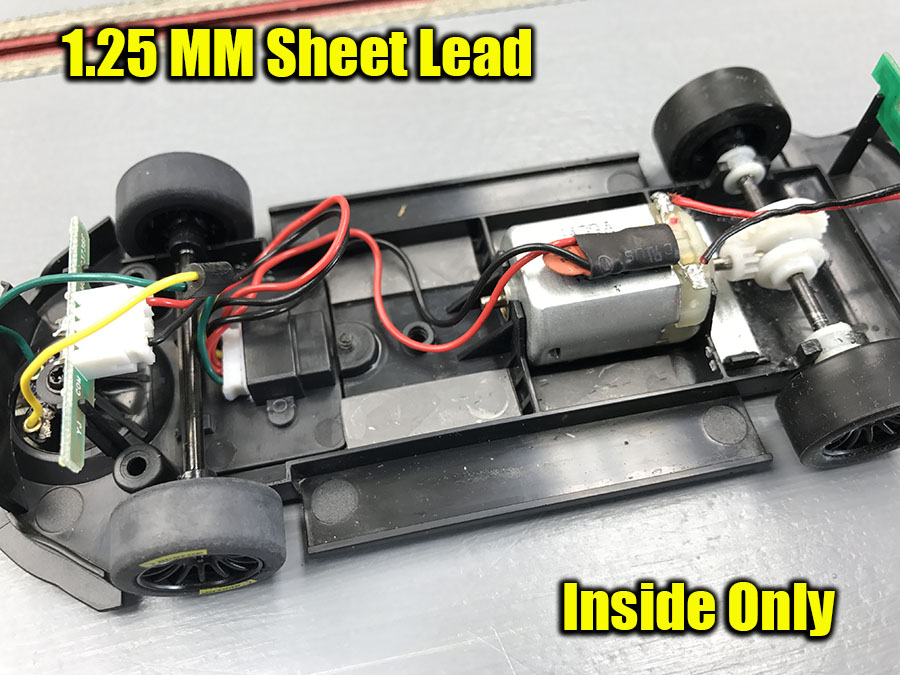 Lead placement was inside the chassis only. I used 1/25 MM thick sheet lead with adhesive backed tape. This brought the total weight to 90g for each model.
FULL VIDEO REVIEW & ROAD TEST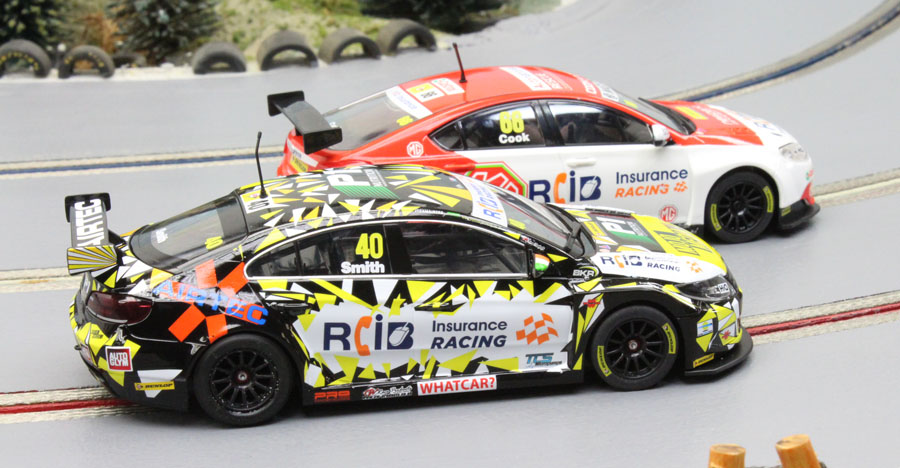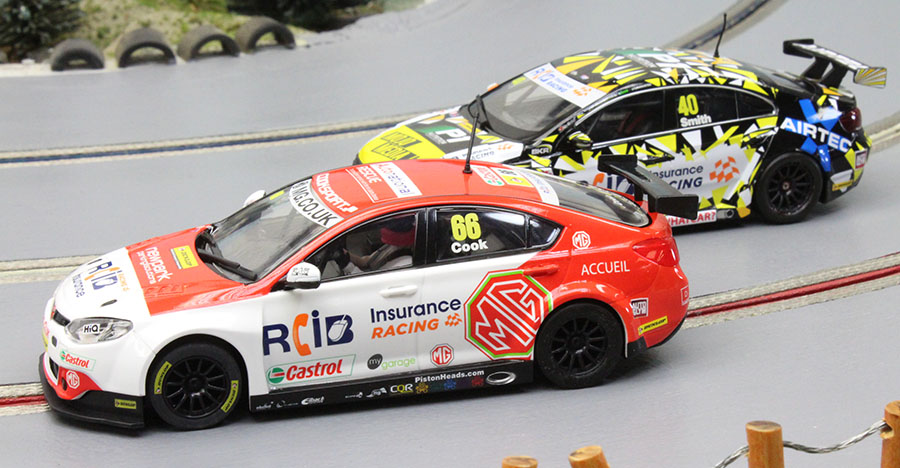 As the video shows, these cars are just smooth and fast. Lap times for both are so close that neither can claim dominance. 3.90 is the average and that is plenty fast for our home track.
I admit these models are not my favorite type of car. Yet as a slot car, I am impressed. I like to purchase models that not only look good but require very little tuning to perform well non-magnet. These cars deliver that. Like a few other series in our hobby today, the number of models and liveries available just increase the attraction for me. Your group or club could start quite a series with these in a very short time and with minimal investments to the tuning.
Scalextric has creating an interesting and fun series with these models and you owe it to yourself to give them serious consideration.
-Harry
This review proudly brought to you by SCALEXTRIC / Hornby America