1/32 Scale Scalextric Aston Martin Vantage GT3 #C3856
Australian GT Championship 2013 – Darrell Lee NO. 7 (Tony Quinn Driver)
This is not a new mold by any means, but it is my first Scalextric version of this car. Since I am not really a huge fan of modern GT in any class, these cars just seem to take a back seat (ahem) to other releases. 
But my recent collection of them are growing and it made sense to add it. This car still maintains the sidewinder chassis design rather than the new inline approach Scalextric has been taking with newer releases. This might be good or bad depending on your personal taste. For my track, the motor configuration is not really a factor.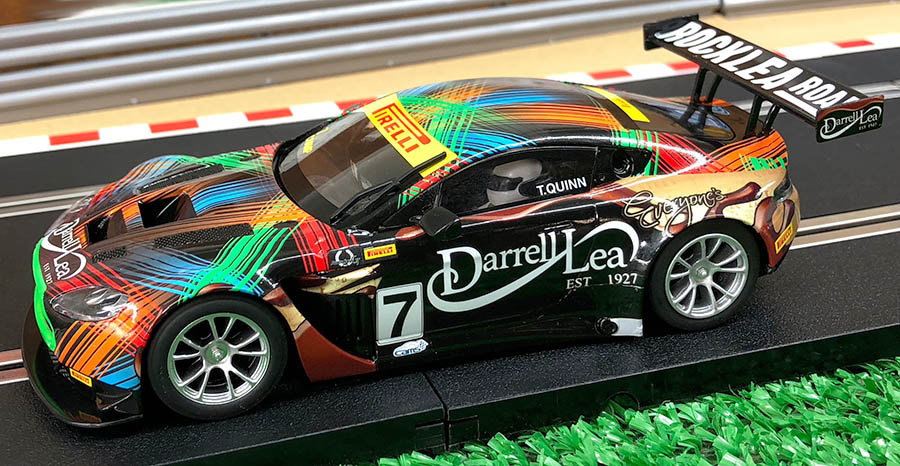 On the outside the car is well done and is a very close match to the prototype. These are not tampo stamped markings, this a decal type method that Scalextric calls "water labeling" and it does the job. Especially on models that the designs would be extremely difficult, if not impossible to accomplish with traditional Tampo stamping.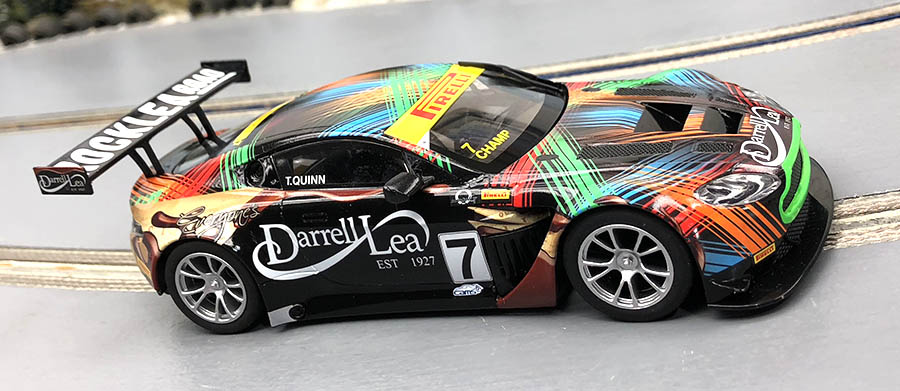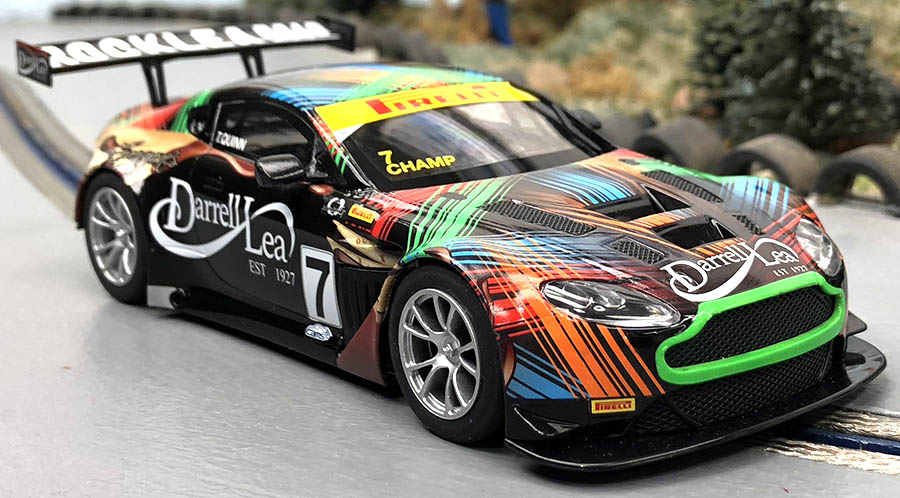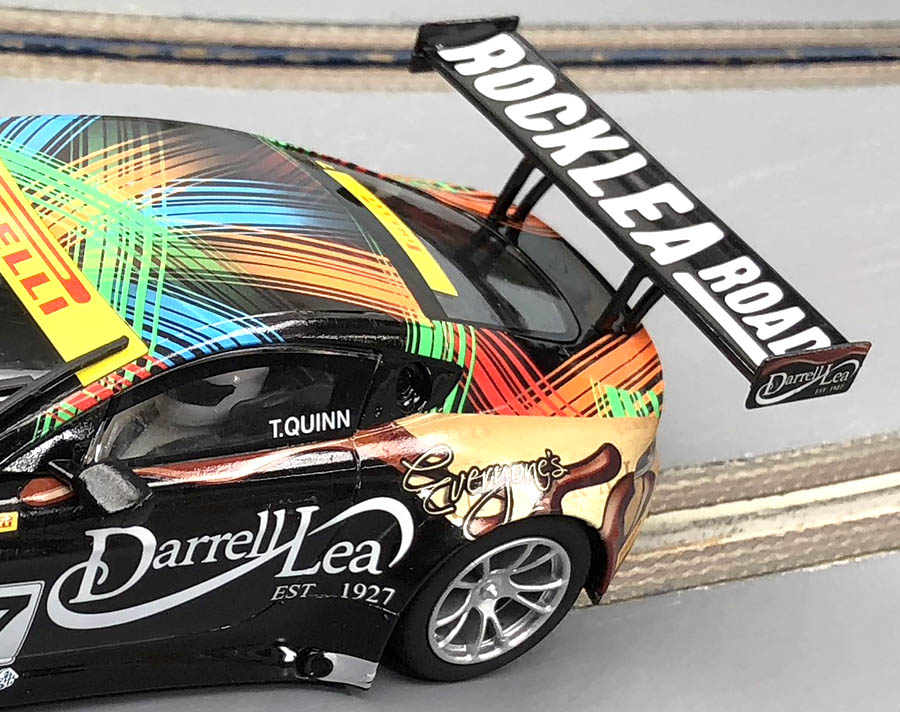 The outside looks fine for my hobby dollar. It is one wild scheme to produce and any fans of the 1:1 car should be pleased. Nothing is ever perfect, so only you can decide. For me? Yeah, I like it and it will be raced.
That wing is a big one and not surprisingly it won't take a lot of hard knocks before breaking. But that is just the chance you take in or hobby when we want scale appearance. Hopefully it can last a while even in my hands!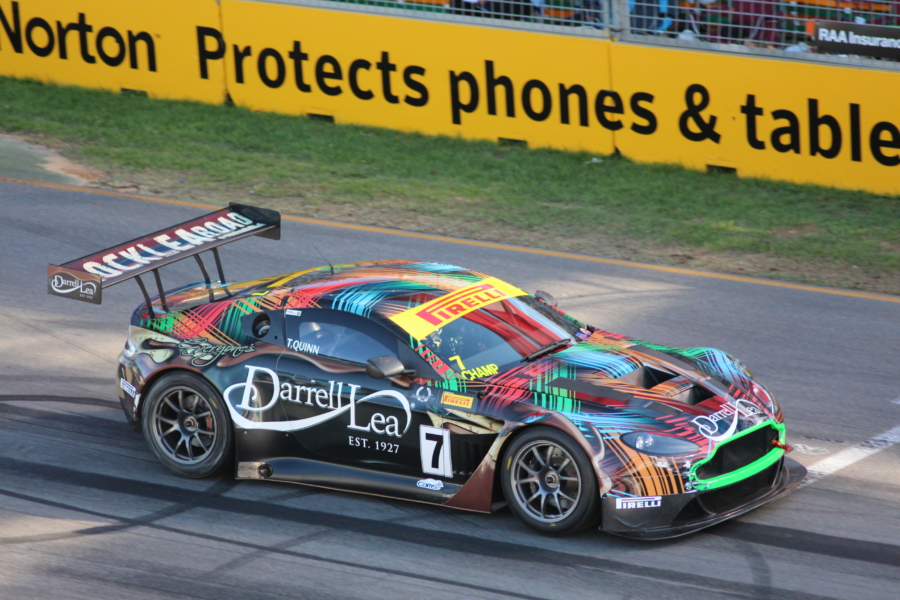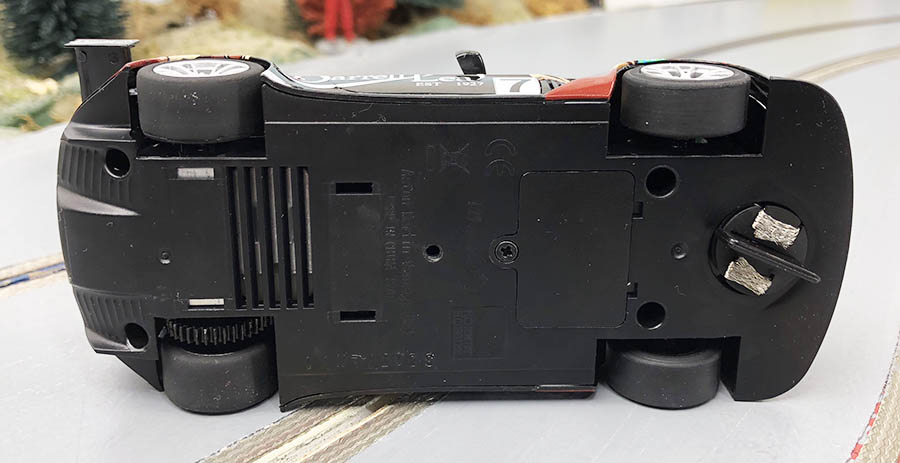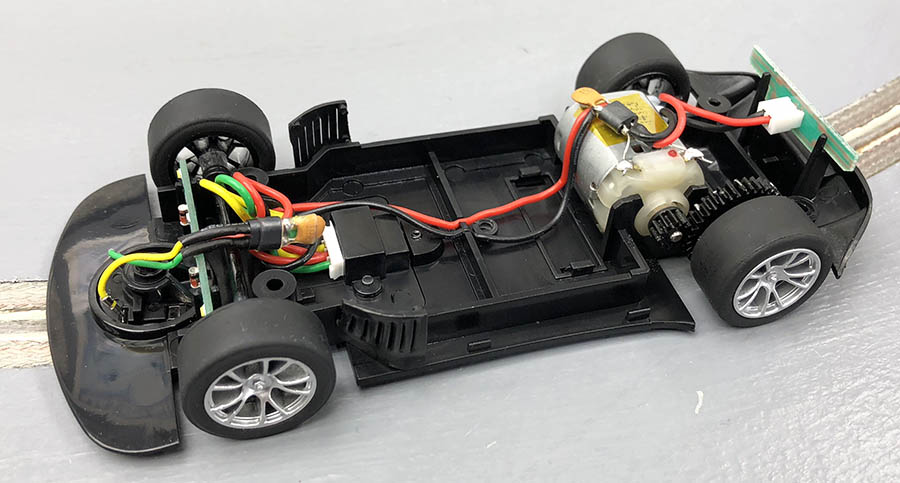 As we mentioned, it is still the sidewinder configuration with standard bar magnet behind the motor. Digital plug and play for the Scalextric system and solid front axle configuration. And additional/alternative magnet pocket is seen in front of the motor.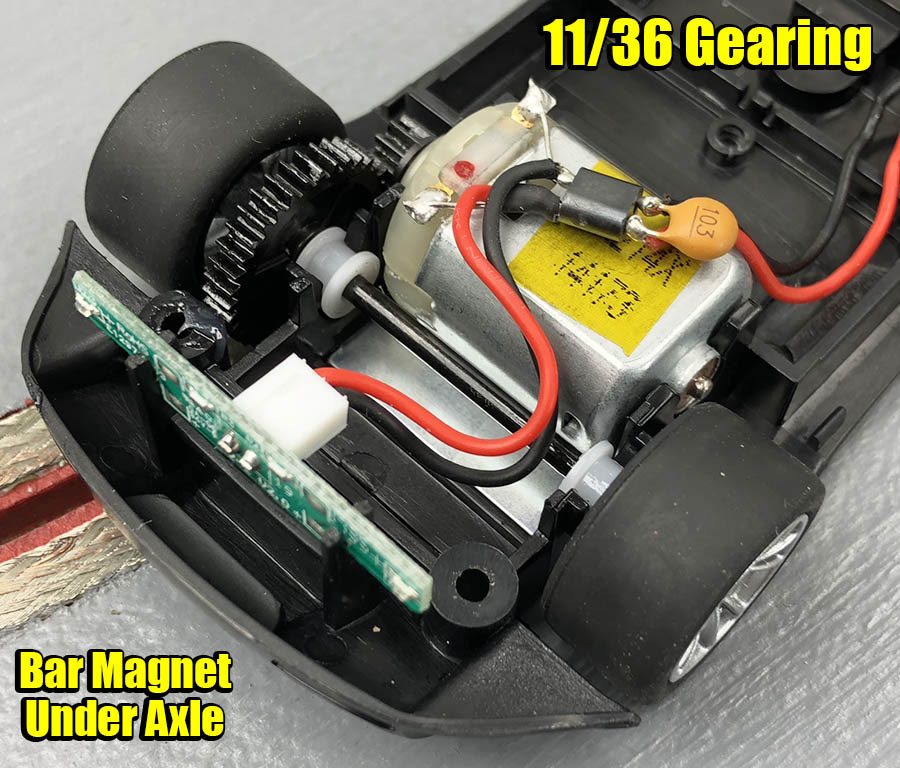 Standard gear ratio here. There is a bit of side to side freeplay in the rear axle. And some freeplay in the bushing to axle fit. But very common on all these models. Not a deal breaker for myself or the tuners I race with.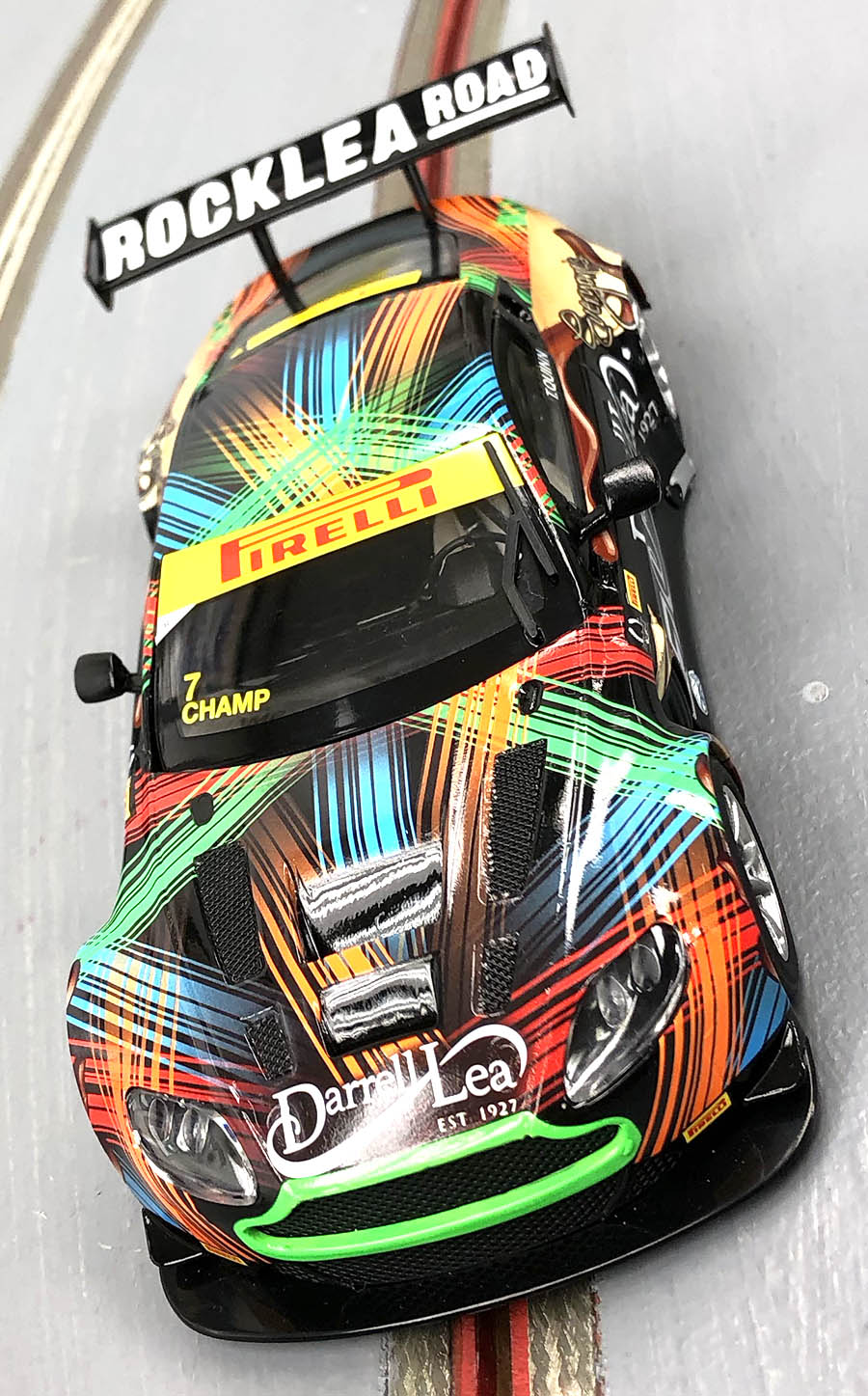 Out of the box in runs fairly well, especially on plastic track with magnet in place. The working front and rear lights adds some visual appeal if you appreciate them.  Just as it is, it's a decent slot car for a fair price and would compliment any modern GT collection.
However…
I race primarily on wood and non-magnet. This means there is some tuning to be accomplished that will help the performance. The methods I will show are very basic and as low cost as it can get with a standard tire change.
Tools/Parts:
Tire Razor Tire Truer
Clear nail polish (any low cost clear)
Paul Gage #20124LM
1 Mil Thick Sheet Lead
The first modification is to attempt to true the front wheels/tires.
I will warn you: This goes against advice you might have heard from many others. There is a risk involved where you could damage your wheels. Yet, I still do it on every model that comes my way and the results are worth the risk.
Why? Because many of the front wheels/tires on Scalextric (and others too) are not as round as they could be. From tires that are loose or that do not fit as desired. Also some wheels are not mounted as straight as they could be. So removing them and re-installing is sometimes a good thing.
Removing the front axle/wheels:
You will need to remove the tires and then using some elbow grease, you will have to twist and pull. Usually one side will break free and you can then remove the axle from the chassis. YES, that means the knurling on the axle will grind away some of the plastic inside the wheel hub. YES, it's possible you can crack that hub. Yet these are the FRONTS. I have glued broken fronts back on and they are still there, and quite true, many years later. Is it worth the risk? YOU can answer that.
Now that the front are installed, we can move to the rear. 
My first modification was a tire change. Since the rest of my small fleet of GT cars are Paul Gage, I stuck with them.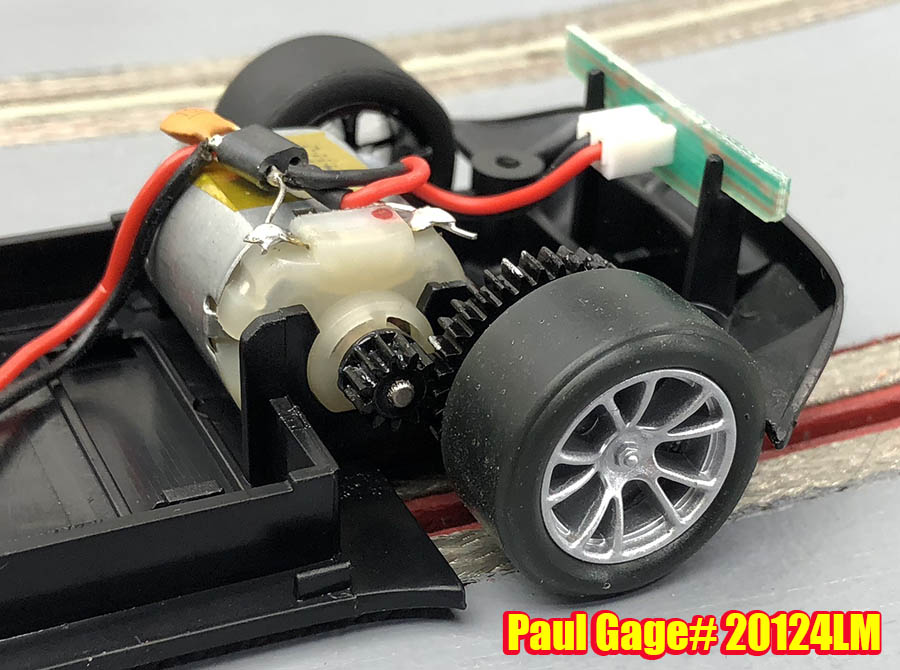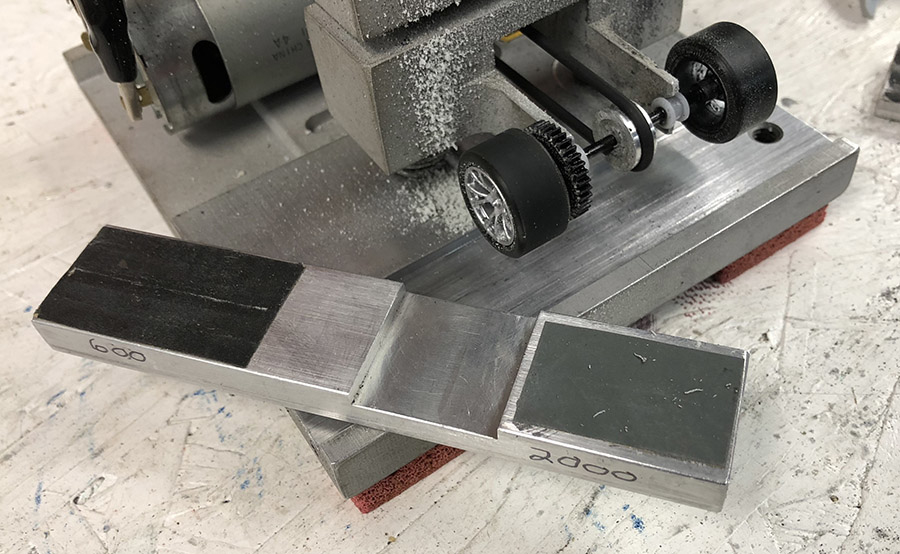 Nothing complicated here, just a simple wheel and tire truing session. I started with 600 grit and finished with 2000. Very smooth and clean finish and ready to install into the model.
So as you see, I am very pleased with the car overall. Yes, you can perform more performance modifications.  This was just a simple, low cost approach.
Lap times were on par with my "test mule" Mercedes AMG GT3. 3.85 was the average for the Mercedes and 3.88 for the Aston Martin. Basically all driver here and that is how I like it.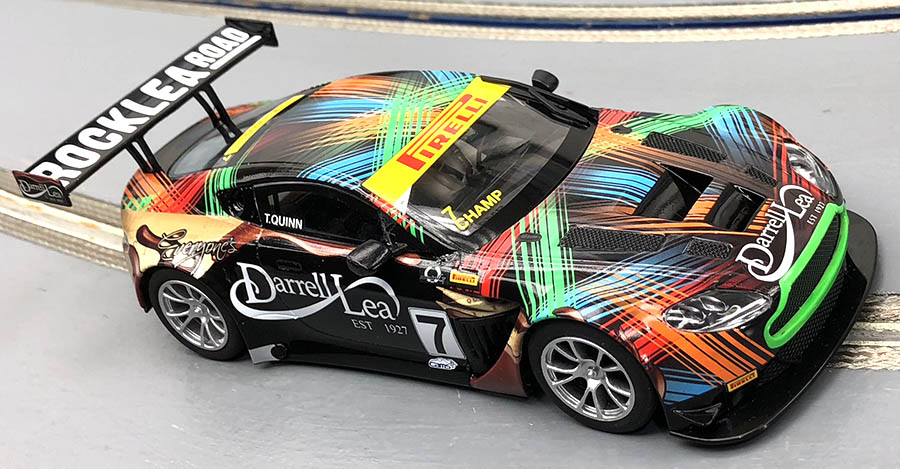 No complaints from me on this one. Looks good, runs good, fair price. An easy choice for modern GT fans.
-Harry
Sponsored by Scalextric/Hornby Hobbies USA