This is yet another slot car I passed on when first released. I am just not a big fan of these modern supercars and the first presentation version in green certainly did not increase my appeal. That was then. This is NOW.
Intro Video
Although the Gulf scheme is part of the reason for my renewed interest, it was the feedback from other enthusiasts that really changed my mind. The reports of the on track performance had me anxiously awaiting my turn at the controls.
Weight
Height
Length
Width
Wheelbase
Front Track
Rear Track
Motor
Configuration/Gearing

85g

35 MM

144 MM

65 MM

84.50 MM

64 MM

64 MM

17,000 RPM

 AW




11/28
Under the case are parts for the chassis and of course on top is your patch. The round caps are for the chassis to install for chassis flex adjustment. The side pods are for if you went inline using a Slot.it pod. You will need to add screws for the caps which seems odd that they were not included. Also of note is the decals for the car. Tire side markings and the actual Lamborghini logos. Little wonder this car is labeled as a "LB H GT3". 
As far as I am concerned, they did a nice job on the outside. The colors and design just work on this car better than I thought.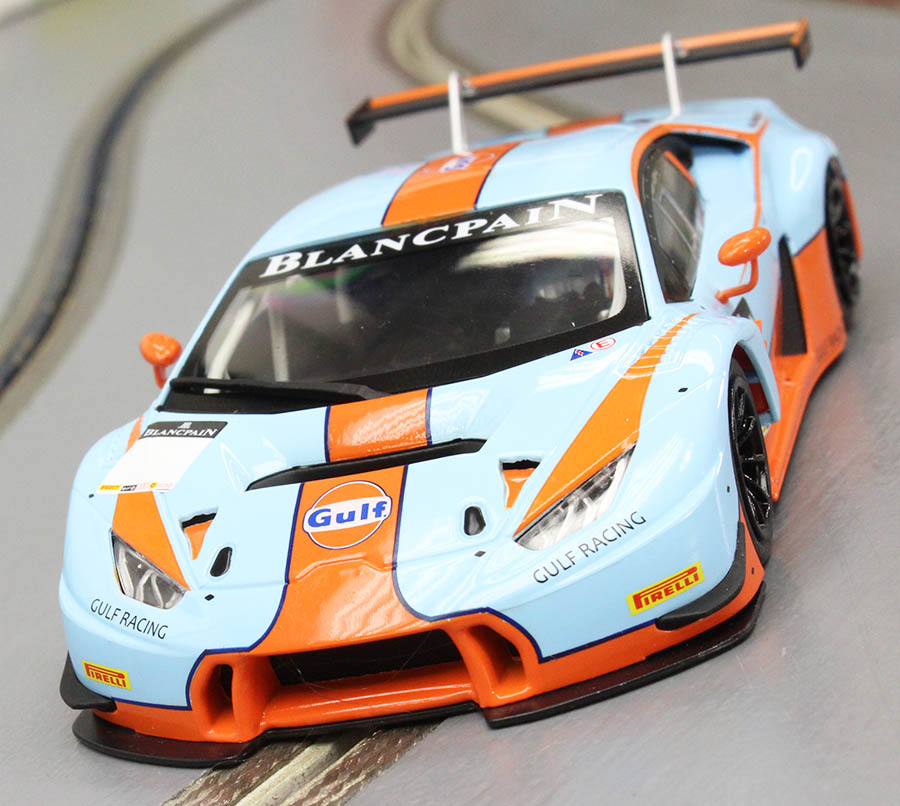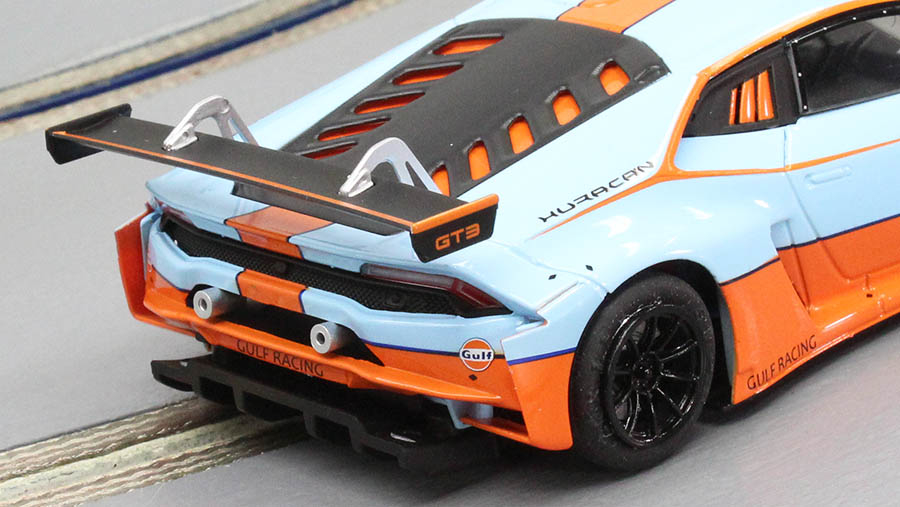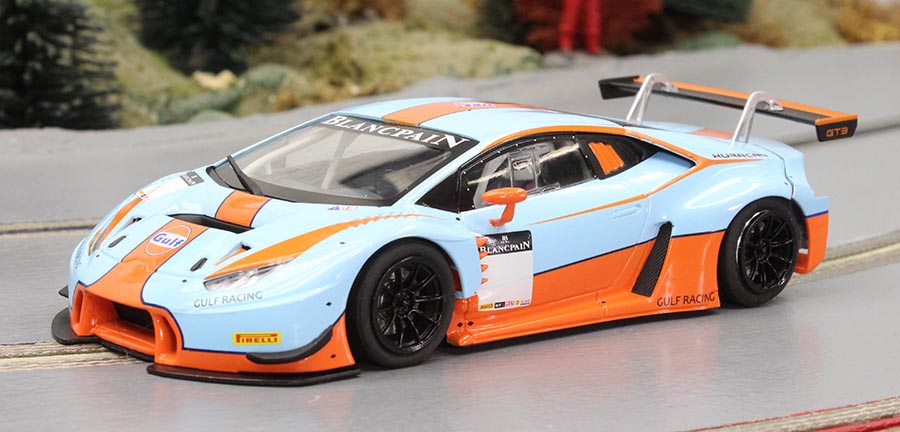 As happy as I am with the outside, when it comes to Sideways models it is all about the inside come race day. This car has the all new chassis and it means business. If you are new to our hobby, what you are looking at is a competition grade slot car through and through.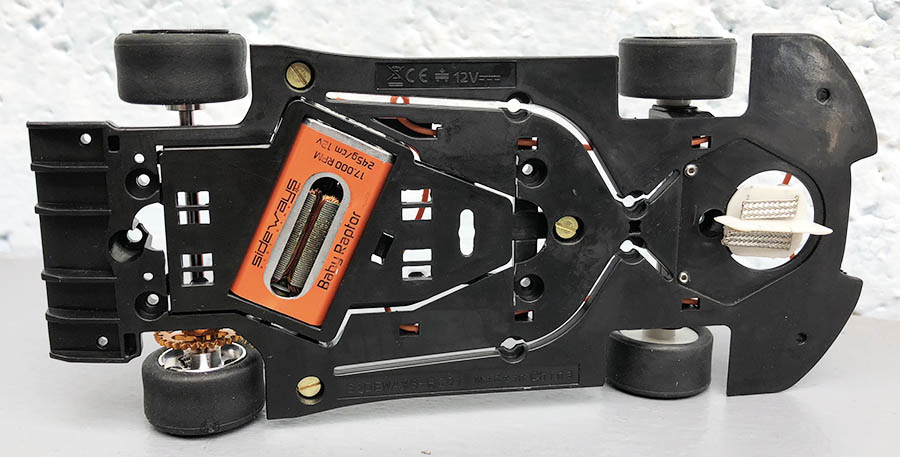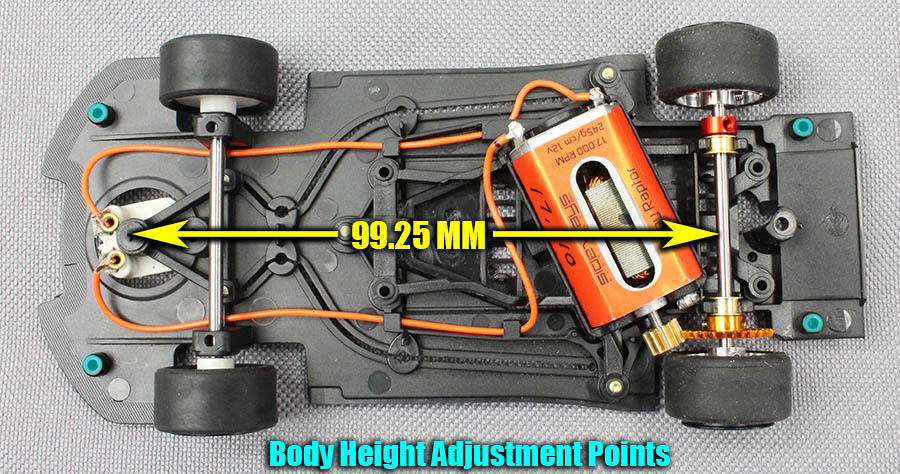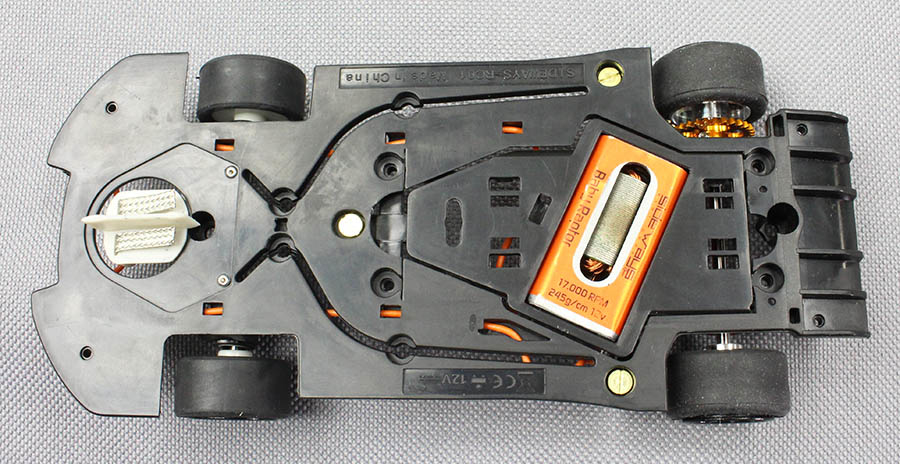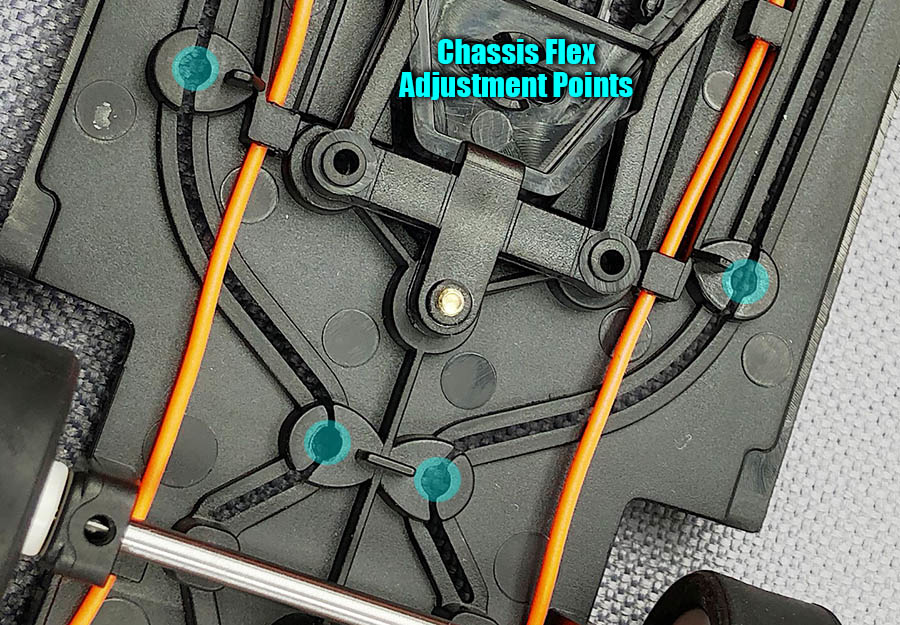 This chassis is designed to have plenty of float in the pod and flex in the chassis. You can add suspension as well as body height set screws, even swap the pods as it is Slot.it pod compatible.
The additional body height adjustments will require you to add the screws. So will the chassis flex caps included. Why they included the caps without screws is beyond me.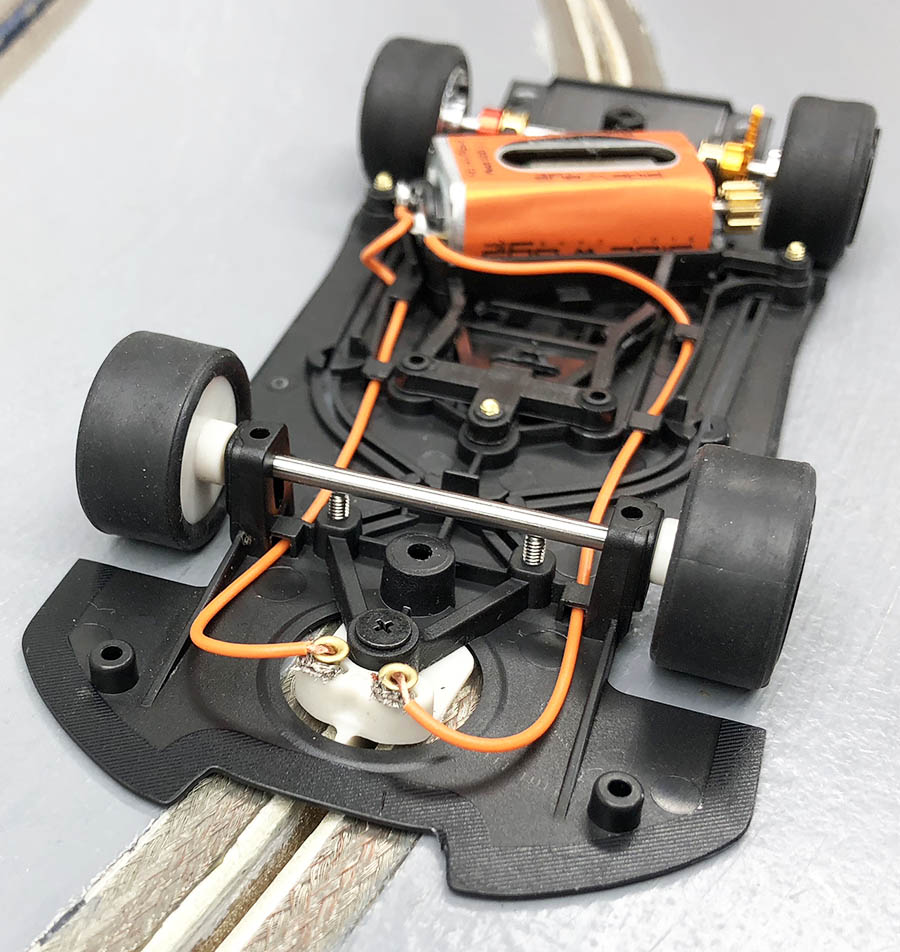 The set crews are there for the front axle, so at least you can adjust that out of the box. But a note of caution: Take a look at the front leading edge of the chassis. Yes, that is low. Those with uneven track surfaces be advised. You may need to shim the guide to get proper clearance.
With the claim of all "Sideways"parts, I was wondering about quality. Seems precise as I hoped. Although the motor mount screw is really jammed in there next to the rear axle bulkhead support. Getting it out is not the simple task it should be as you have to bring it out at an angle. Using the other side that is open is a much smarter idea.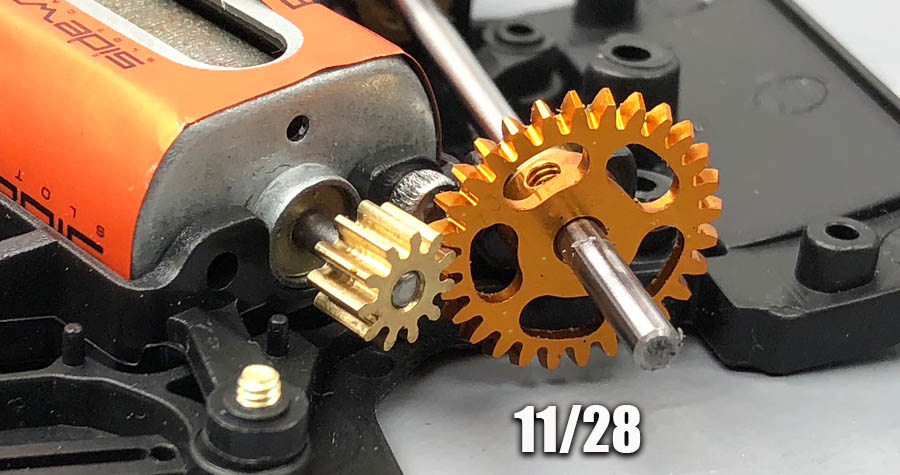 The chassis might be great and the talk of the town to some, but the real star of this show for MYSELF is this motor. Finally a motor suited for small to medium sized layouts. And larger ones actually when you factor in the "driveability". Most cars in this class have more RPM than the chassis and DRIVER can tame. This is one of the smartest changes I have seen in our hobby in quite some time.
Others will disagree of course and preferred a faster option. To each their own.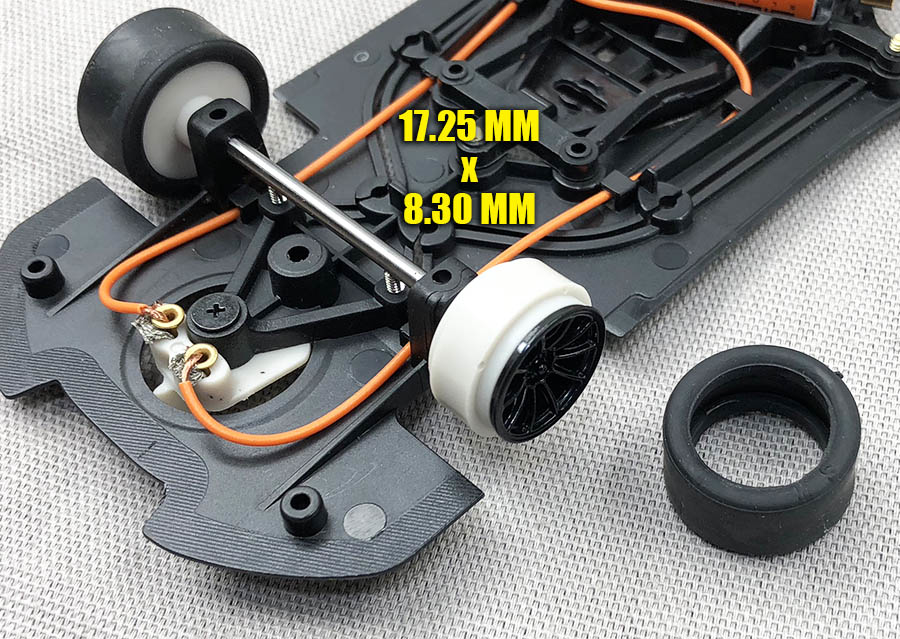 Front wheels are plastic and round. Little sanding cleans them up perfectly. Harder compound fronts are nice for the racer.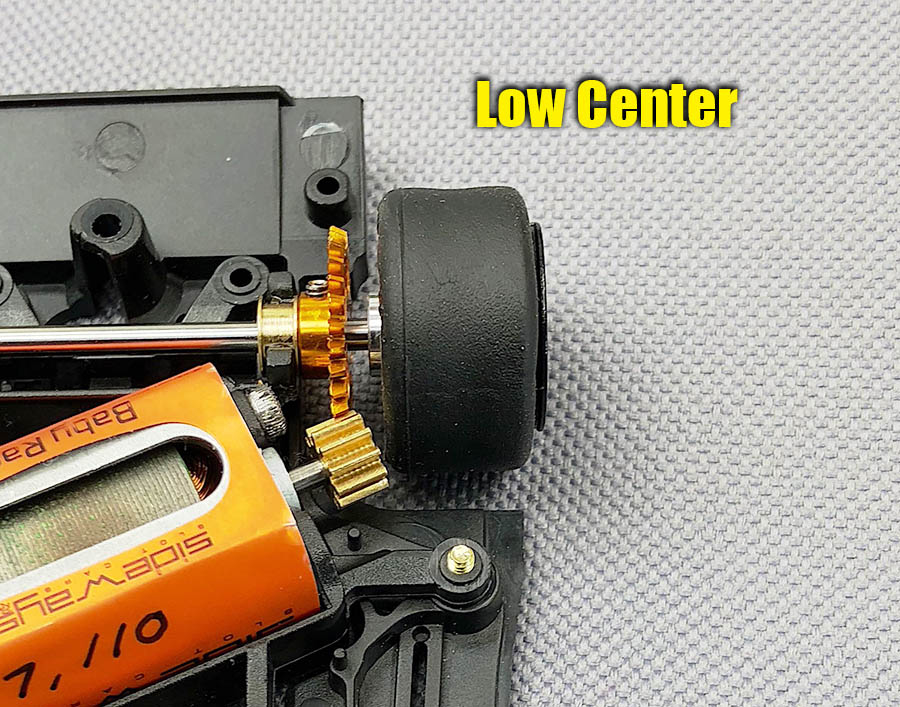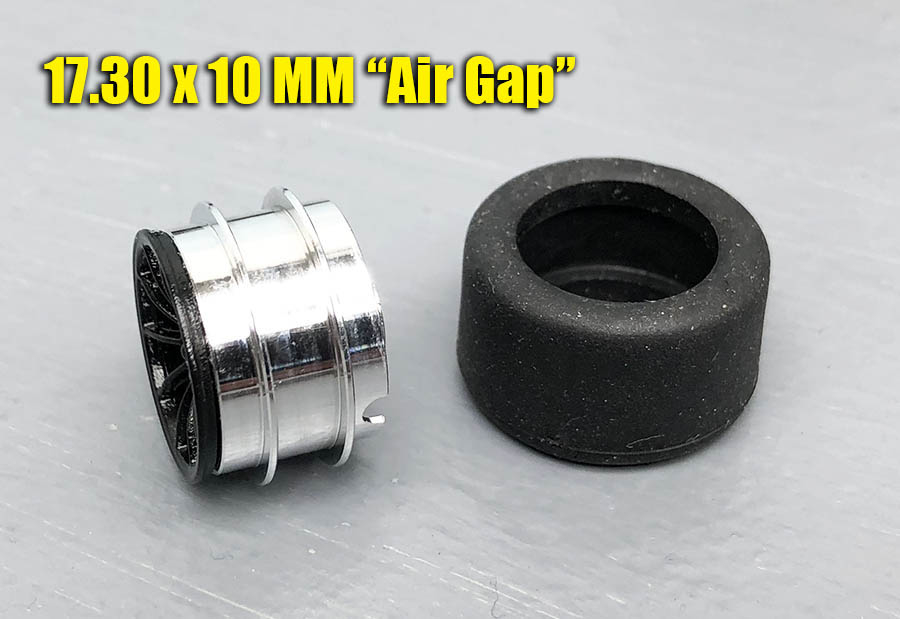 The new "Air Gap" wheels might strike your fancy. It misses mine. True and precise fit but not a fan of them. All it creates is aftermarket silicones and urethanes to have a low center on them. See the video. Some might disagree of course, but for my home racing using existing aftermarket tires, I would have been happy with standard wheels.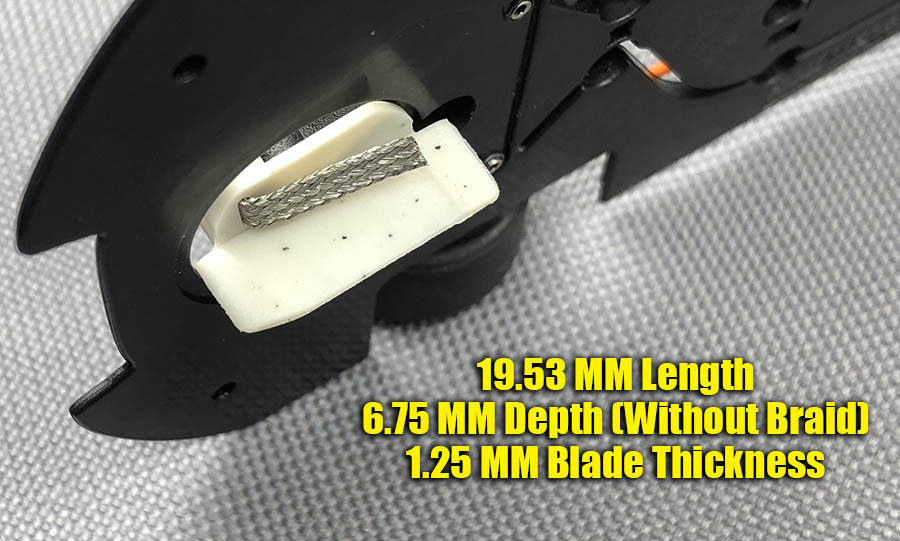 The guide is good enough for me.
Road Test Video
There are other versions of the chassis you can buy separately. Both a blue, more flexible compound and a red, harder compound. Seems Sideways is doing a lot for the advanced tuner out there.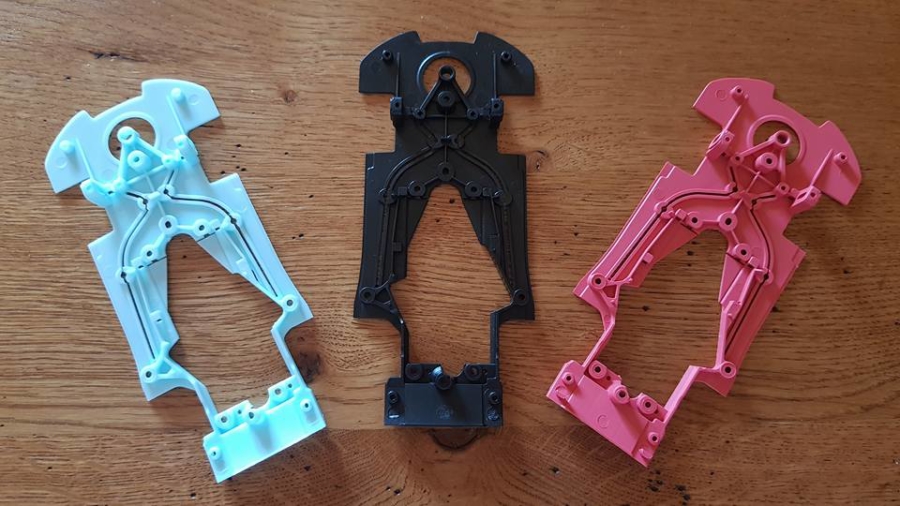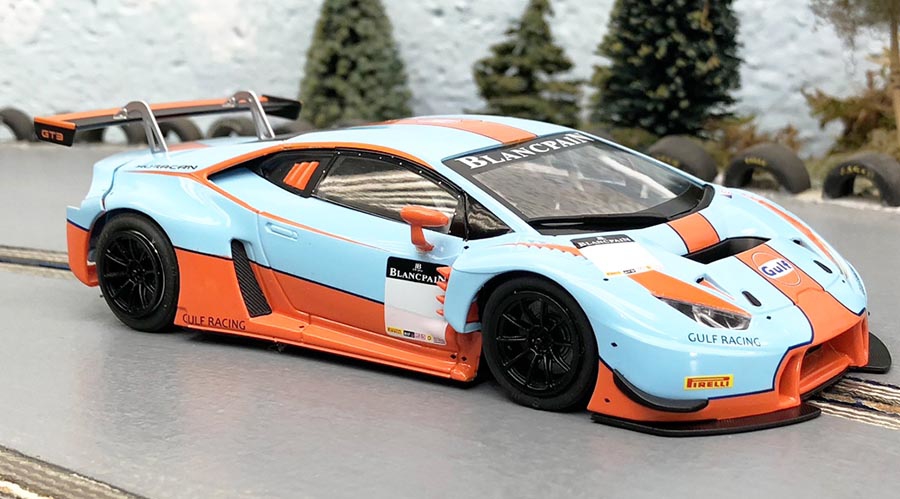 Aside from a few minor issues, this is just one nice running slot car. Designed for all out competition and equipped with high quality parts, it should easily satisfy most of the racers who choose it.
-Harry