The combination of Slot.it and classic racing has delivered many great slot cars over the years and this 2E is near the top of that list. The history of Jim Hall and this car is one that auto racing aficionados are very well acquainted with it.  If you are not then by all means give this page a read. See? This is a pretty impressive classic.
As impressive as it is, veteran 1/32 enthusiasts may not be that excited. There has been several versions of this car offered in the past and almost all of my local racing friends have at least one if not more.
But we sometimes forget that new enthusiasts arrive almost everyday. They read about some of these great models and they want to join in the fun. Sadly, sometimes the cars in question are long out of production. This is why this model is important in my eyes. A fresh release ready for the newcomer to experience.
Eye Candy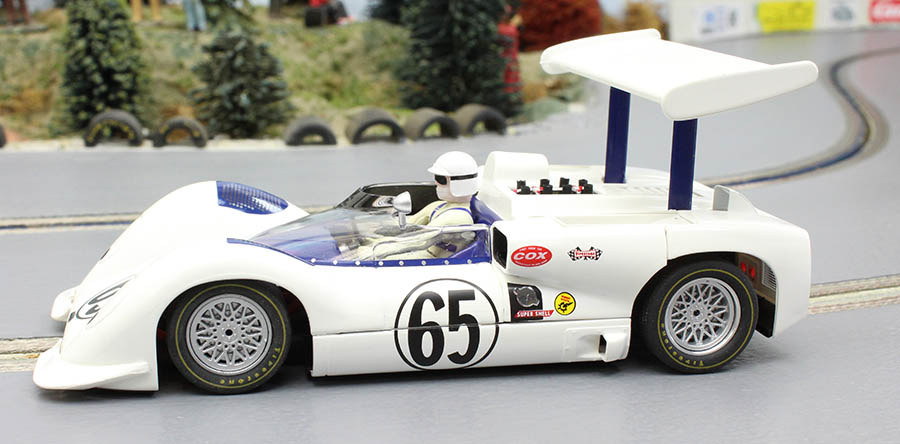 The model itself is very well done. Nothing is ever perfect in our hobby, but Slot.it did a very acceptable job for my eyes. I am not the hardcore rivet counter though. I am one of those "middle of the road" sort of people. If it's very close and represents the 1:1 car well enough at speed on our track it's more than acceptable to me. Many of my friends have zero issues with any scale inaccuracies as they didn't purchase it to sit on a shelf.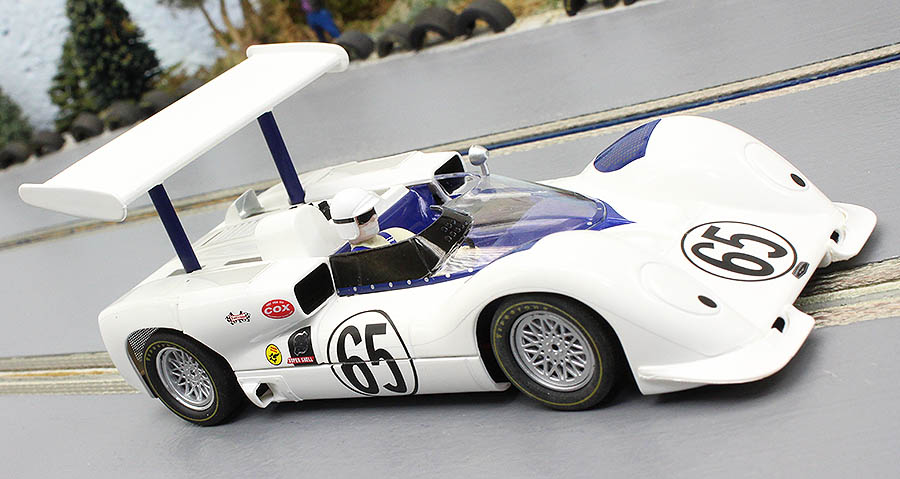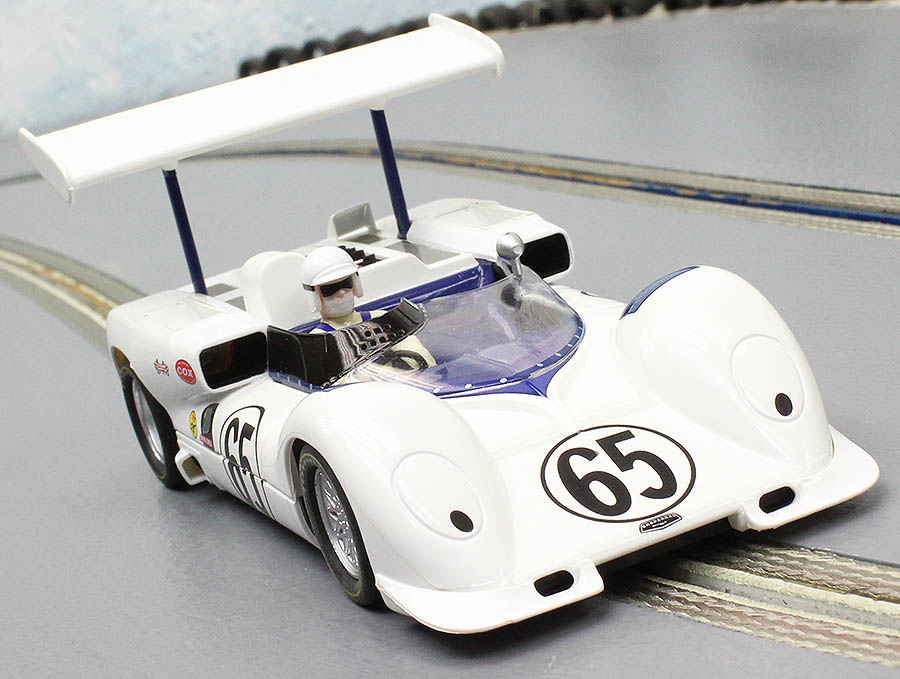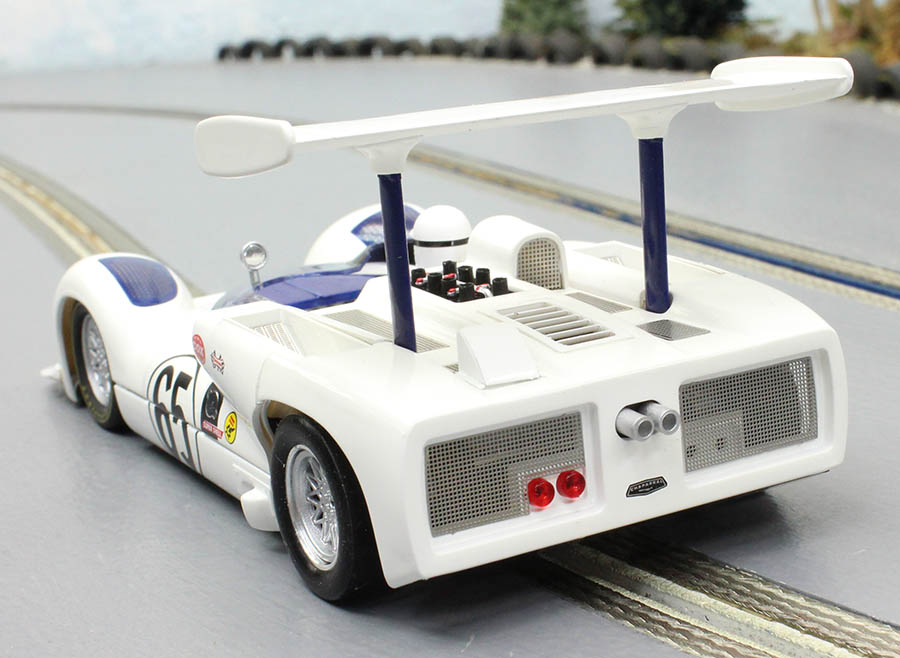 As usual I simply leave it to your own eyes to make the call. 
Under The Hood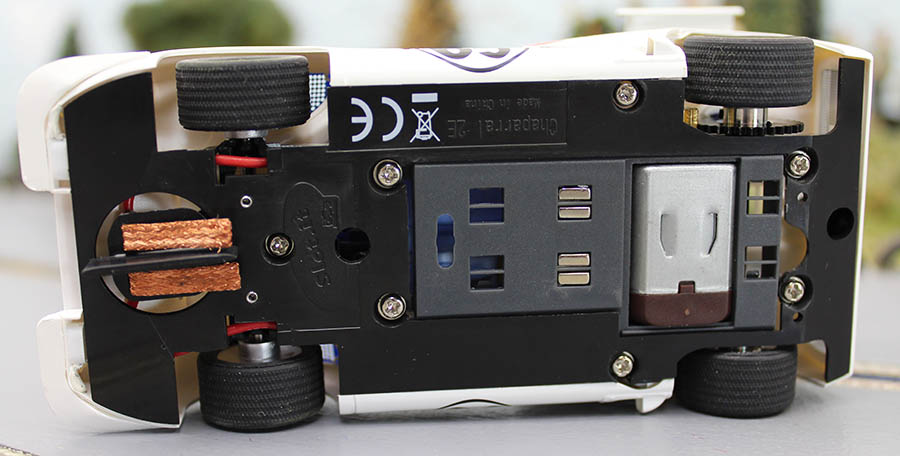 The chassis is sidewinder and utilizes the EVO 6 chassis. For newcomers, please click here to learn more about the chassis. Although different from what is shown there, this is the 6 screw configuration and it works just fine.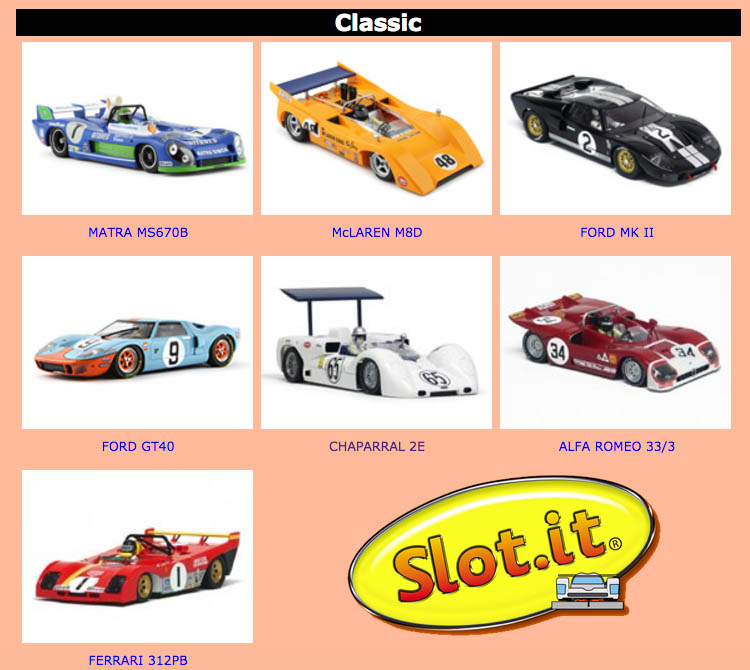 It's worth mentioning the classic series. These models all have sidewinder configurations and when tuned can be very close competition. With the high wing (COG) the Chaparral struggles to stay in the hunt though. Now on smaller track like ours, the action is very close. I usually match it with the McLaren and we have had many great races over the years.
Road Test
This model just works. Right from the box to the track as a ready to run car should. In our road test the only thing I changed were the rear tires as the stock tires just do not work that well on our surface. I do not feel it is fair to show the car not performing well simply due to my own track surface. Most all enthusiasts change tires to match the track, so that is what you will see.
Like I said, it just goes. When you take into account I have not added any weight or fine tuning of the front axle height or pod, that run is pretty impressive. At least to my eyes.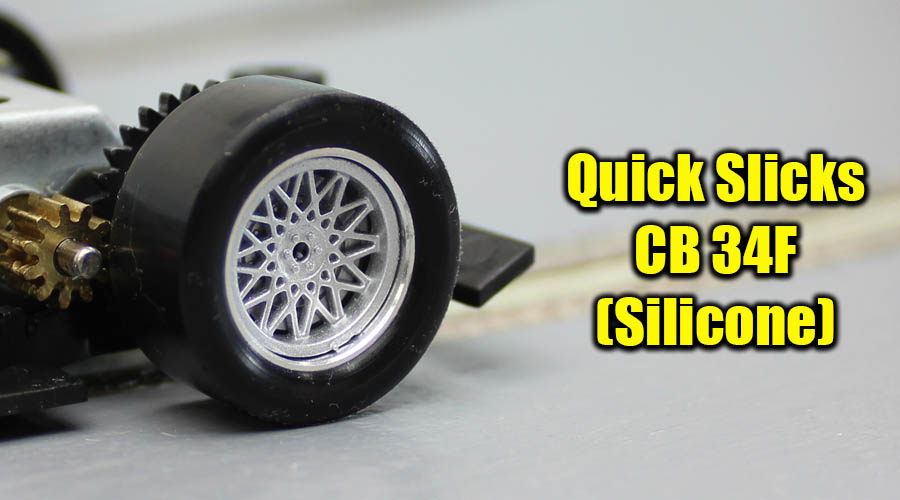 I used Quick Slicks silicones in that road test. Many advanced racers like silicone so I decided to use them instead of my normal Paul Gage urethanes.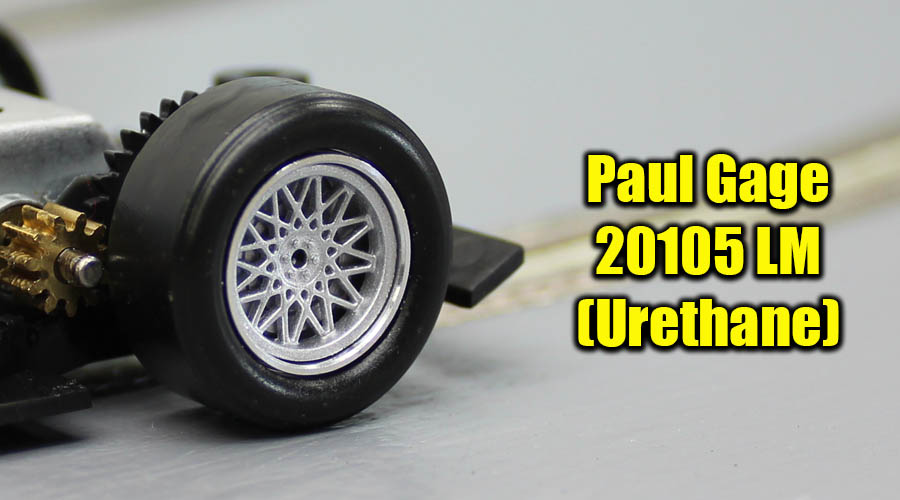 After the test I installed the Paul Gage I normally use.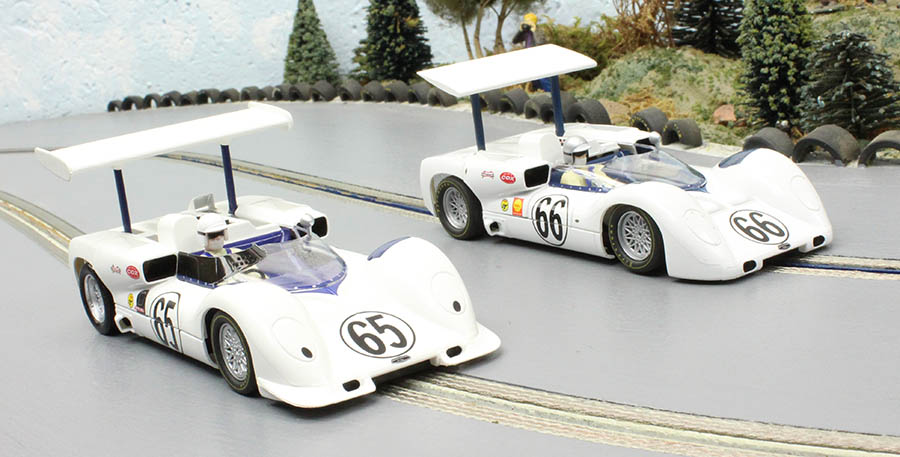 This model is as timeless as it's 1:1 counterpart in my eyes. It also shares another trait as not many were made, but the ones that were are truly worth a closer look. Having one more Chaparral to choose from is just good news and I am sure most of you will feel the same.
-Harry
This review proudly brought to you by SCALEXTRIC / Hornby America!