The combination of Slot.it and classic racing has delivered many great slot cars over the years and this 2E is near the top of that list. The history of Jim Hall and this car is one that auto racing aficionados are very well acquainted with it.  If you are not then by all means give this page a read. See? This is a pretty impressive classic.
As impressive as it is, veteran 1/32 enthusiasts may not be that excited. There has been several versions of this car offered in the past and almost all of my local racing friends have at least one if not more.
But we sometimes forget that new enthusiasts arrive almost everyday. They read about some of these great models and they want to join in the fun. Sadly, sometimes the cars in question are long out of production. This is why this model is important in my eyes. A fresh release ready for the newcomer to experience.
Eye Candy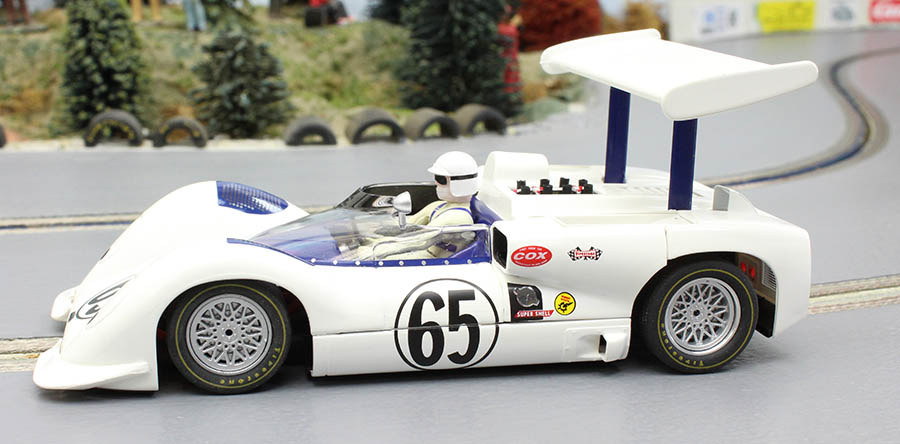 The model itself is very well done. Nothing is ever perfect in our hobby, but Slot.it did a very acceptable job for my eyes. I am not the hardcore rivet counter though. I am one of those "middle of the road" sort of people. If it's very close and represents the 1:1 car well enough at speed on our track it's more than acceptable to me. Many of my friends have zero issues with any scale inaccuracies as they didn't purchase it to sit on a shelf.