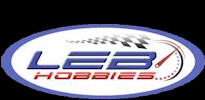 +1 (215) 493-4821
FREE Ground Shipping
Orders Over $100
Some Exclusions Apply
(Continental US ONLY, No PO Boxes)
Shipping & Returns
Thanks for shopping with LEB Hobbies!
Your order is important to us, which is why we want to make sure that your products arrive on time and in excellent condition. Please take a moment to review our shipping policy to be informed of how and when your order will ship.
SHIPPING
* Order Processing
* Payment Methods
* Shipping Methods
* International Shipping Details
* International Customs Details
* Shipping Cost
* Order Tracking
* Inventory
* Sales Tax
* Cancellation Policy
ORDER PROCESSING
Orders placed by noon EST are normally processed and shipped same day or within approximately one (1) business day from the date the order was placed subject to stock availability and any security checks. If there is any reason that your order cannot be sent within this time, we will contact you immediately.
During times of peak seasonal demand (for example Valentine's Day, Father's Day, but especially at Christmas) there may be a slight delay in the shipping of your order, so please allow extra time for delivery.
During the online checkout process, our shipping-rate calculator uses a custom package weight estimate to determine a shipping cost that closely meets the actual cost of shipping. However, express shipments, APO Boxes, overweight, over-sized, and/or multiple parcels may change the actual shipping price. If shipping charges are understated, we will contact you for your approval of the change in cost prior to charging your credit card. If payment was made by PayPal, we will send a PayPal invoice for the shipping differential.
PLEASE NOTE: Signatures are generally required on all orders totaling more than $400.00.
PAYMENT METHODS
We accept all major credit cards and PayPal, which enables you to make online payments with-or without a PayPal account.
SHIPPING METHODS
We offer many payment and shipping choices to our domestic and international clients. Please see below for details. If you have any special requests for shipping, please enter them into the "Comments" section at checkout. After you check out, you will receive a confirmation email that will include your order number – please reference that number in any correspondence with us regarding your purchases.
We Offer the Following Shipping Services:
Domestic:
UPS: Next Day Air, 2nd Day Air, 3 Day Select, Ground
USPS: Express Mail® (one to 2 days, NOT a guarantee for one day), Priority Mail (NOT a guaranteed delivery service), First-Class Mail
International:
UPS: UPS Worldwide Express, Worldwide Saver, UPS Ground Canada
USPS: Global Express Guaranteed, Global Express Mail International, Priority Mail International and First Class International
INTERNATIONAL SHIPPING DETAILS:
PLEASE NOTE: During the online checkout process, our shipping-rate calculator uses a custom package weight estimate to determine a shipping cost that closely meets the actual cost of shipping. This system is as accurate as possible, but products of the same weight are never the same size nor do they require the same degree of protective packaging materials. International online orders have too many variables to determine a precise shipping weight and the calculator may charge you less or more than the actual cost to us. If shipping charges are understated, we will contact you for your approval of the change in cost prior to charging your credit card. If payment was made by PayPal, we will send a PayPal invoice for the shipping differential.
UPS and USPS have size and weight restrictions that vary by country. Our website cannot account for this issue when it estimates shipping costs and can only calculate one box per order. If your order is very large or over 70 lbs, it will need to be in multiple boxes due to weight. If you are ordering a 1/32 or 1/24 track set, it may be necessary to repackage the track set into two smaller boxes. In this case, you will not receive the original manufacturer carton.
USPS to Canada: USPS First Class Mail Tracking shows delivery to the Canada Border Services Agency only. Once delivered, USPS has no further involvement and cannot track your package. All USPS Mail Services: After the CBSA approves the parcel, Canada Post gets involved. Canada Post typically picks up the parcel, brings it to their depot, gets it sorted, and onto a truck headed to you. That may take a day or two. If duties need to be collected, you may receive a note for pick up or it will be delivered COD.
UPS: UPS Worldwide Express: Next business day to Canada, 2nd business day to Europe and Latin America and 2 to 3 business days to Asia. UPS Worldwide Saver: 1 to 5 business days. UPS Ground Canada is day definite depending on ship date.
INTERNATIONAL CUSTOMS DETAILS
Import duties, taxes and charges
Customers are responsible for understanding any and all import policies, for paying their country's import customs duties, and for understanding the unique postal regulations of the country to which they are requesting delivery.
Import duties, taxes and charges are not included in the item price or shipping charges. These charges are the buyer's responsibility. Please check with your country's' customs office to determine what these additional costs will be prior to placing an order. These charges are normally collected by the delivering freight (shipping) company or when you pick the item up - do not confuse them for additional shipping charges.
Shipments to Brazil: As of January 1, 2019, all shipments to Brazil must include the receipient's Tax ID number on both the customs declarations and shipping labels. Shipments missing the recipient's Tax ID will be subject to return, or even disposal, by Brazilian Customs.
Shipping and Customs Requirements For Brazil
Regardless of mail class, the recipient's Tax ID must be visible on the shipping label and declared within the appropriate customs form. There are several Tax IDs that can be used when shipping to Brazil, including:
CPF – Individual Tax ID (format: 000.000.000-00)
CNPJ – Business Tax ID (format: 00.000.000/0000-00)
Passport Number
LEB Hobbies will not reimburse the Customer for any portion of the price of goods purchased, the cost of shipping, taxes, customs or any other fee on orders undelivered due to recipient refusal.
Custom holds and delays vary from country to country and are beyond the control of the seller. Please do not hold us responsible for delivery delays caused by customs related issues. Once your package has reached customs, it is no longer the responsiblity of the Postal Service. If your package cannot be located, it is then the responsibility of your customs agent to find it.
We do not mark merchandise values below value or mark items as gifts - US and International government regulations prohibit such behavior. Thank You!
SHIPPING COST
Free Ground Shipping option on shippable orders over $100.00 within the Continental United States. PO Boxes are excluded from free shipping. Expedited or overnight shipping at cost. Shipping will be charged for new US orders containing in stock merchandise and Pre-Orders not in stock if the shippable part of the order does not exceed $100.00.
Shipping charges vary depending on the package size, weight, destination and shipping method.
Shipping fees do not include any hidden handling or packing fees and reflect actual postage costs. Transport fees vary according to total weight of the shipment. We advise you to group your items in one order. We cannot group two distinct orders placed separately, and shipping fees will apply to each of them. We recommend that you add insurance on packages of high value as we are not responsible for theft or loss.
PRE-ORDER SHIPPING
We offer free shipping for Continental U.S. customers only for shippable Pre-Orders totaling over $100 (ie., if your total for items that can be shipped at one time is over $100). Contiguous U.S and PO Boxes are excluded from free shipping. If your Pre-Order slot cars and other materials arrive at different times, we will need to ship them as received; we do not hold merchandise.
ORDER TRACKING
After completing your order, an email confirmation including an order number will be sent to the e-mail address, which you provided on your order form. Once your order has shipped, you will receive an email shipping notification with tracking information.
USPS First Class Mail International is available to a few *countries, but IS NOT TRACKABLE for many. First Class Mail International delivery times vary from country to country and are usually between 10 business days to 6 weeks or longer depending on customs, their processing time and how it is routed through the delivery system. If your package should become lost, USPS will not be able to look for it.
*FCPIS tracking available only to: Australia, Belgium, Canada, Croatia, Estonia, Finland, Germany, Great Britain and Northern Ireland, Hungary, Israel, Latvia, Lithuania, Malaysia, Malta, Netherlands, New Zealand, Singapore, Spain, and Switzerland.
Please Note: If you choose to ship by USPS First Class Mail International, LEB Hobbies will not be held responsible for lost or damaged packges.
USPS Priority Mail International IS TRACKABLE and is usually delivered between 6 to 10 business days, but may be longer depending on the destination.
USPS Express Mail Internation IS TRACKABLE and generally arrives between 3 to 5 business days.
INVENTORY
We try our best to keep our website current and updated. Therefore, the product status stated online typically reflects the current active inventory. If you order an item that is not in stock, LEB Hobbies will notify you immediately and, if unable to accommodate your order, we will refund your purchase. You are also welcome to contact us to inquire about the availability of product prior to purchase.
SALES TAX
Applicable sales tax (6.00%) will be charged on total merchandise for orders shipped within Pennsylvania State.
CANCELLATION POLICY
We make every attempt to process orders as quickly as possible. Therefore, once an order has been packaged for shipping, it cannot be canceled or modified in any way. The standard LEBHobbies.com Returns & Exchanges Policy applies to all orders.
We reserve the right at any time after receipt of your order to accept or decline your order, or any portion thereof, even after your receipt of an order confirmation without assigning any reason. We reserve the right, at our sole discretion, to limit the quantity of items purchased and/or to prohibit sales to dealers.
RETURNS
We hope every customer is thrilled with their purchase and that everything about their LEB Hobbies experience rocks. Occasionally, however, problems can occur with merchandise that may be damaged or have a manufacturing defect or the incorrect item has been shipped. In that rare event, please read our return policy carefully and use the "Contact Us" page stating your issue to insure that your problem is taken care of quickly and efficiently.
RETURN POLICY
Please inspect your merchandise upon receipt and notify LEB Hobbies of any problem within 14 days through the "Contact Us" Page or by phone if you are experiencing any issues. If there is a problem with your purchase, you may receive a prompt replacement (if inventory is available) or a refund, subject to the restrictions below, as well as the discretion of LEB Hobbies.
MANUFACTURER DEFECTS
This includes merchandise that is inoperative from the start or becomes inoperative after short-term normal use and is under manufacturer warranty. If it is determined that you do have defective merchandise, we will authorize a return for a refund or exchange. Please include a copy of your invoice to help us keep track of your return. If you experience problems after 30 days, please contact the manufacturer directly. Most products sold by LEB Hobbies are covered by the original manufacturer's limited warranty. Warranty does not apply to merchandise that has been damaged due to normal wear and tear, misused, or modified in any way. The merchandise must be new from the box with short-term use when failure occurs. Any merchandise returned to LEB Hobbies must be sent back in original packaging and must be properly packed to prevent further issues.
Slot Cars that arrive with with broken parts, i.e. a mirror or spoiler that was broken off when received.
CONCERNS WITH "IMPERFECT" SLOT CARS OR CASES
Slot cars are mass-produced and are sold for the purpose of racing (unless the car comes in a collector box). We cannot guarantee that the paint job on your car will be perfect, and cannot take back cars as defective due to imperfections in paint jobs, decals or other minor flaws.
Slot Car Display cases. Display cases that become cracked during shipping are not subject to return or replacement as they are not covered by the various carriers or under manufacturer warranty.
International customers please note: Due to the high costs of International shipping, we cannot pay for return shipping of defective products. If under 30 days from the date of sale, you will need to send the item back to us for a refund. If you wish for a replacement, we recommend waiting for a new order to reduce shipping costs. Original shipping costs are not refundable.
SHIPPING ERROR OR DAMAGED IN TRANSIT
We understand how frustrating it is to receive the wrong item or have your item damaged in transit and we will act quickly to resolve the problem. Contact us within 5 days of receipt and we will issue a return label sent by email to send back the mis-shipped item at our cost. Any merchandise returned to LEB Hobbies must be unused in original packaging and must be properly packed to prevent (further) shipping damage.
Please include a copy of your invoice to help us keep track of your return. After receipt and inspection of the returned product(s), a refund or a replacement will be promptly issued. If we do not receive the mis-shipped item back within two weeks, we will assume you wish to keep that item.
ALL OTHER RETURNS
Please call or use the "Contact Us' page to get an authorization for the return in advance. Merchandise must be new and unused in original packaging and in resalable condition so pack your items carefully. If they arrive damaged we will not be able to give you a refund. All returns must be accompanied by a receipt or packing slip and mailed back to LEB Hobbies within 15 days of the original purchase. Customer pays return shipping and a refund will be issued upon receipt and inspection of merchandise. For returns other than defect/damage or incorrectly shipped item there will be a 15% restocking fee.
SORRY, BUT WE CANNOT NOT TAKE BACK USED, NON-DEFECTIVE ITEMS, OPENED POLY BAG OR BLISTER PACKED ITEMS SUCH AS GO!!! CARS OR GO!!! TRACK AND JTT PLANTS AS WE CANNOT RESELL THEM. IF RETURNED AS STATED THERE WILL BE NO REFUND ISSUED.
BULK TRACK RETURNS:
When ordering large amounts of track to build your own layout, we understand that you may not need everything you have ordered. If this is the case, we will allow returns for up to 60 days as long as the track boxes, bags, blister packs, etc have not been opened. As track is heavy and is expensive to ship, there may be a 15% restocking fee to cover our original shipping costs.
We highly recommend that you return the item via an insured carrier (e.g., FedEx, UPS, USPS Parcel Select), and that you insure the item for its full value. Make sure to retain all postal and insurance receipts - this will protect you in case the item is damaged or lost in transit. All returns must be pre-paid; sorry, we cannot accept COD returns.
Please note that refunds for returns will be issued ONLY to the original form of payment on the order.
Returns should be sent to:
Returns / LEB Hobbies
655 Leslie Lane
Yardley, PA 19067